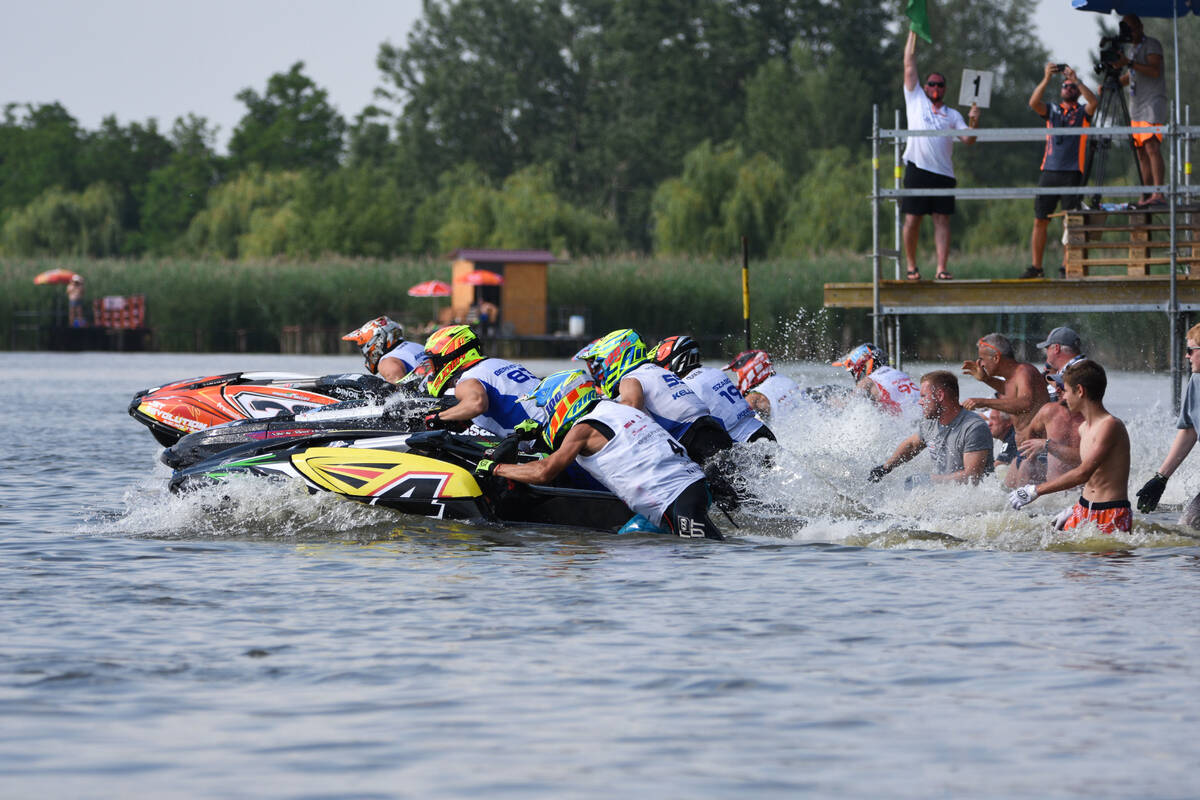 09 July 2020
ABP (AQUABIKE PROMOTION) ANNOUNCES 2 ROUNDS OF THE UIM-ABP AQUABIKE EUROPEAN CONTINENTAL CHAMPIONSHIP
The promising 2020 season started in early February in Kuwait but came to a forced 4 months stop due to the Covid 19 pandemic but now ABP is glad to announce that the 2020 UIM-ABP Aquabike European Continental Championship will be run in 2 rounds
•
on August 28-30 in Nyiregyhaza-Levelek, Hungary
•
on September 4-6 in Elk, Poland
The prestige of the ABP European Championship has increased year after year, in fact, in the 3 rounds of last season these Events registered the massive attendance of more than 100 riders competing over three legs in Runabout GP1,2 & 4, of Ski GP1, 2 & 3, Ski Ladies, Freestyle, Ski Veterans and Ski Juniors.
"We are very pleased that we can resume our racing activity and confirm at least 2 Rounds of the European Championship", said Raimondo di San Germano, General Manager Aquabike Promotion.
"This is the result of the hard synergy work and great support H2O Racing has received from our partners and local organizers in Hungary and Poland".
H2O Racing has shared its "Anti-contagion safety protocol" (ASP) to be implemented by the local organizers in accordance with local rules and regulations.
More info to follow.