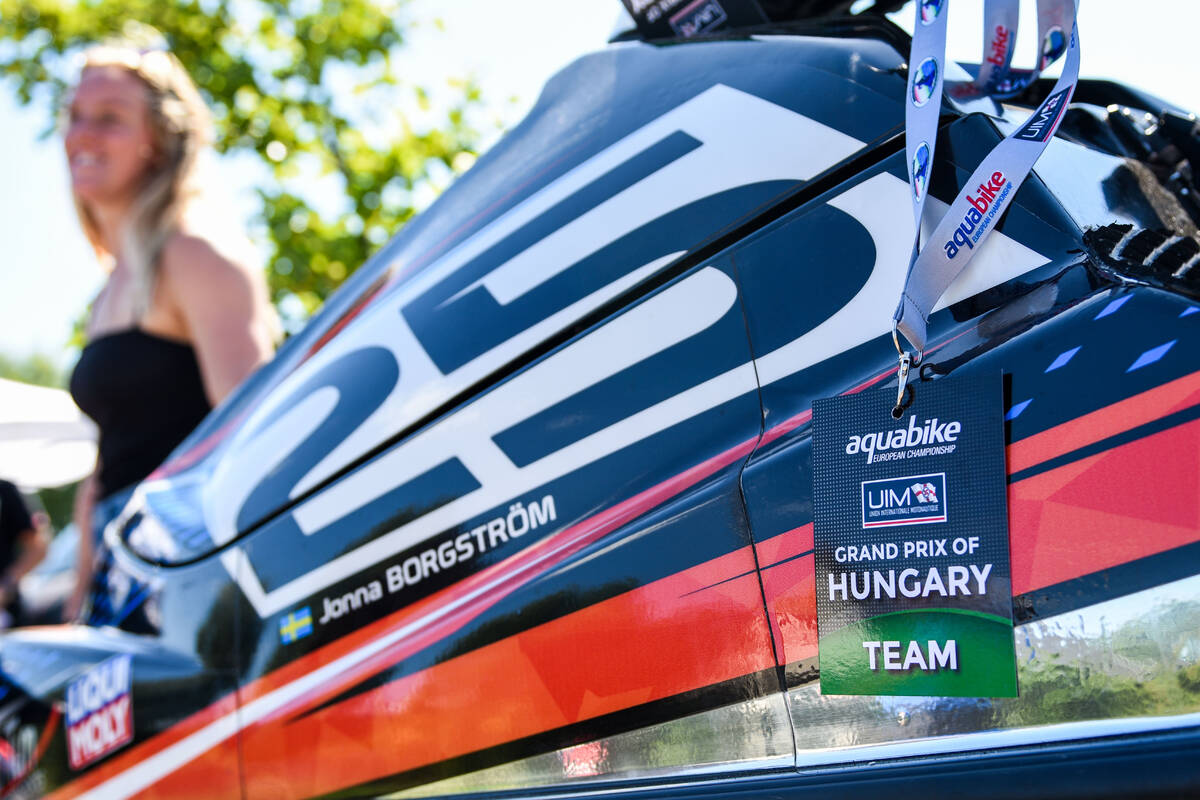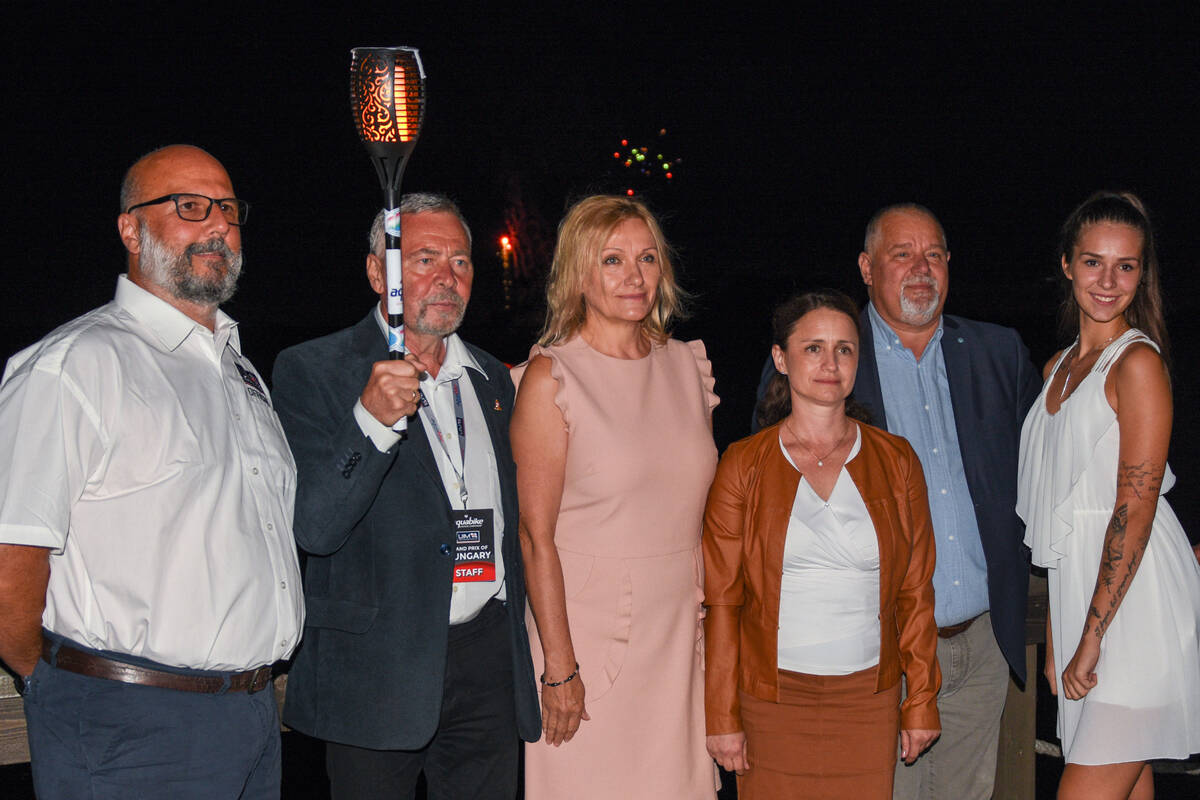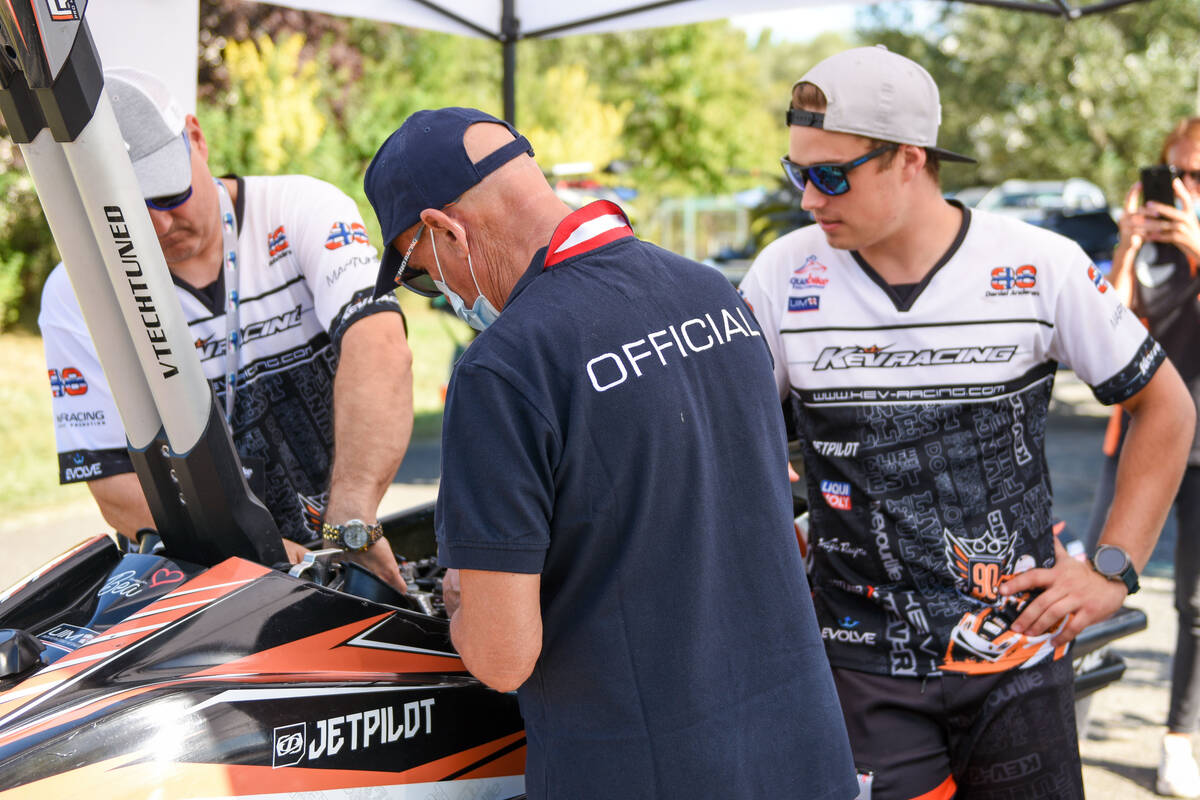 28 August 2020
ABP EUROPEAN CHAMPIONSHIP SEASON OPENER WITH THE GRAND PRIX OF HUNGARY
Friday, 28 August, Nyíregyháza-Levelek (Hungary): The ancient Hungarian settlement of Levelek, situated on the shore of the lake in Szabolcs-Szatmar-Bereg County, will host this weekend the opening round of the UIM-ABP Aquabike European Championship.
During the opening Ceremony of yesterday evening, the riders were welcomed by Rakoczi Ildiko President of Sport Comitee of Nyiregyhaza, Dr Turoczyne Szekely Anita Deputy Mayor of Levelek and Czeller Bela President of Hungarian Aquabike Federation.
A large international rider turnout is anticipated for the Grand Prix of Hungary, round 1 of 2, with an intense and hectic schedule of practice, qualifying and three Motos across all categories over the next three days.
Riders registration and technical scrutineering took place yesterday before the opening Ceremony.
Free practice is currently underway with first pratice from 10 am with qualifiyg position followed from 2 pm by qualifying heat.
Motos 1 ( for Ski Gp3, Ski Gp2, Ski Junior 3.2, Runabout Gp4 / Gp4 Ladies)) will be this afternoon from 17.30-19.30 ( local time).
Moto 1 for the other categories and Moto 2 will take place on Saturday with the final Moto on Sunday afternoon.
Ski GP1 World Champions Emma-Nellie Ortendahl and Kevin Reiterer will be looking to extend their championship leads, with Runabout leader Samuel Johansson, European Champion 2019, looking to hold off the challenge he is likely to face from Andrzej Wisniewski and Marcus Jorgensen.
RACING CATEGORIES:
Ski Division GP1, 2, 3
Ski Ladies GP1
Ski Juniors GP3.3/GP3.2
Ski Veterans GP1
Runabout GP1, 2, 4
Runabout Women GP4
Runabout Veterans GP1
Freestyle