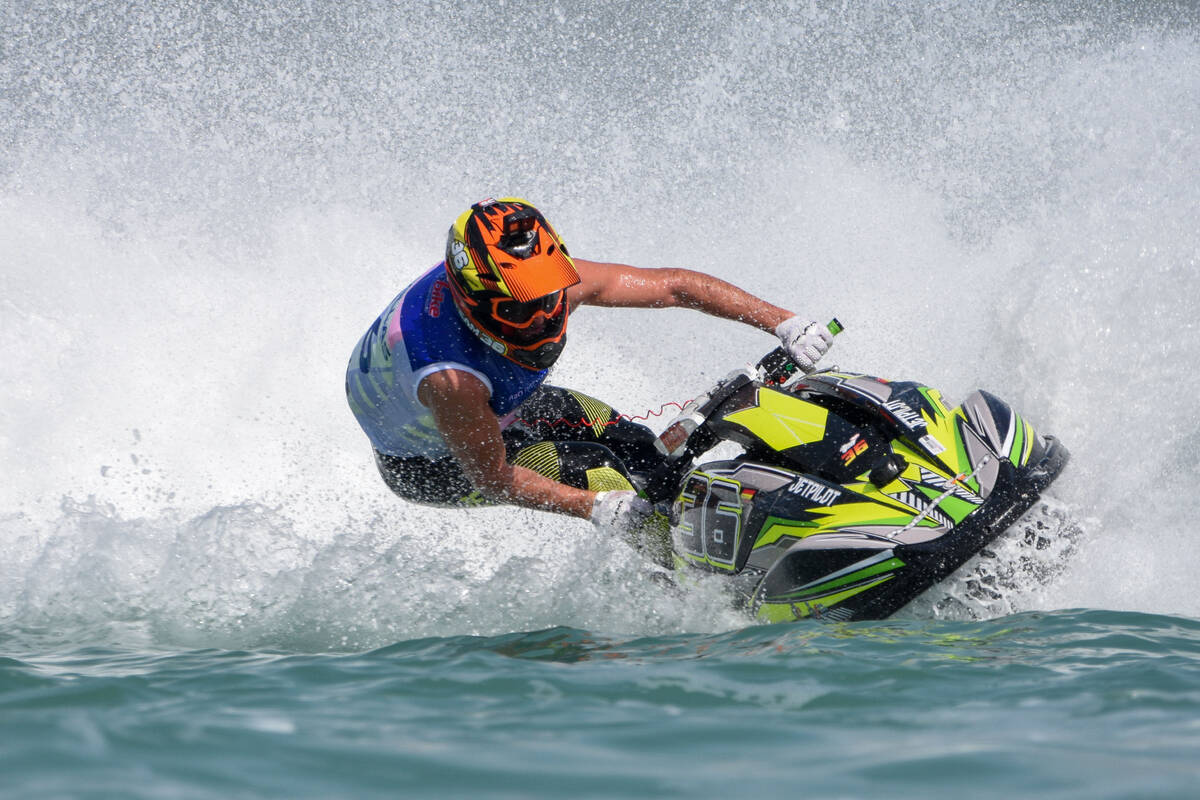 15 February 2020
ARMILLAS LOOKING TO ADD GP TITLE
Saturday, 15 February (KUWAIT CITY): Nacho Armillas will be praying for waves ahead of this afternoon's crucial third moto at the UIM-ABP Grand Prix of Kuwait as he bids to take a first Ski GP title since 2015.
After his win in moto 2 yesterday the Spaniard finds himself locked in a three-way fight for the top step of the podium and is tied in second spot with Mickael Poret on 40 points, with Stian Schjetlein on top holding a slender two point advantage. "It was great to get the win. The last was in 2016 and since then it has been injury after injury and six operations. It feels amazing. Just give me waves, in the flat water the Ski struggles a lot but in the rough it comes into its own.
"I always get thumped in the starts. They have better set-ups better engines. My hull is not modified and heavier, around 75kgs more. But we know this and we will have something new for Portugal. I am really happy right now and this afternoon we go again to see if we can get the overall win."
Armillas posted the third quickest time in this morning's practice behind Barnabas Szabo, currently in fourth overall on 34 points and moto 1 winner Kevin Reiterer, but his hopes of challenging for a podium slot were dashed after breaking down in moto 2.