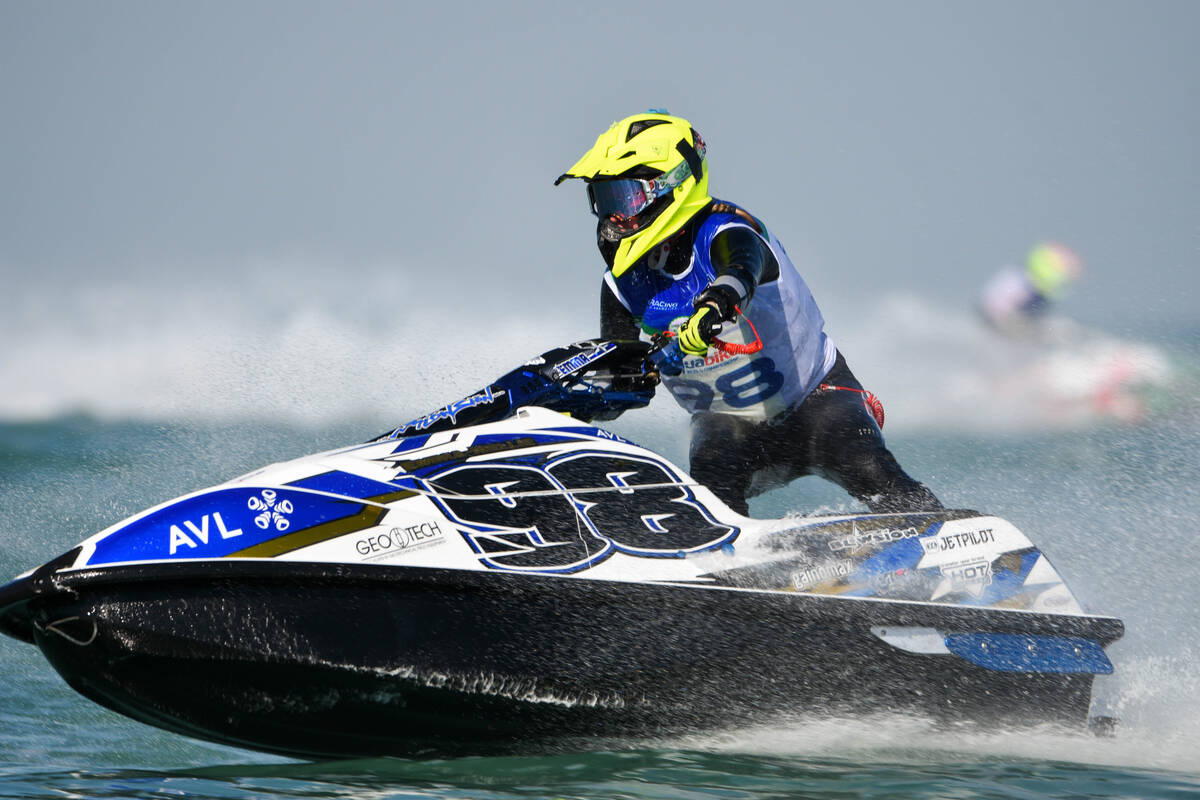 13 February 2020
CHAMPION ORTENDAHL SETS THE PACE IN QUALIFYING
Thursday, 13 February, KUWAIT CITY: Ski Ladies defending world champion Emma-Nellie Ortendahl carried her dominance in qualifying into the new season to grab the advantage for the first of tomorrow's two motos at the UIM-ABP Aquabike Grand Prix of Kuwait.
The Swedish ace marked her first outing as a Team Abu Dhabi rider dominating the two-tier session, topping the time sheets in Q1 with a 1:41.57s lap then stepping up a gear and grabbing pole position in Q2 with 1:37.97 on her first lap and was the only rider to go sub 1.38 seconds around the 1.8km, 31 pin circuit on Salmiya Bay. "We had a little technical issue yesterday but solved it and today was all about getting the basics right," said Ortendahl. "It was pretty rough on the back straight which made things exciting but meant that you really had to push and go over the limit to ride the waves in some sections and just hope you don't come off. Crashing out there will hurt!
Krista Uzare picked up her pace after posting only the fifth best time in Q1, firing in a 1.39.26s lap in the closing stages of Q2 to go second quickest to better Jonna Borgstrom's 1:39.40 who edged Jasmiin Ypraus by just over a tenth, with Estelle Poret and Virginie Morlaes rounding out the top six.
Thirteen riders lined up for Q1 with ten to go through, Jonna Graca, Kylie Ellmers and Mollie Fearn failing to better the 1:46.6s cut with Janina Johansson squeezing through in tenth.
For full classifications: