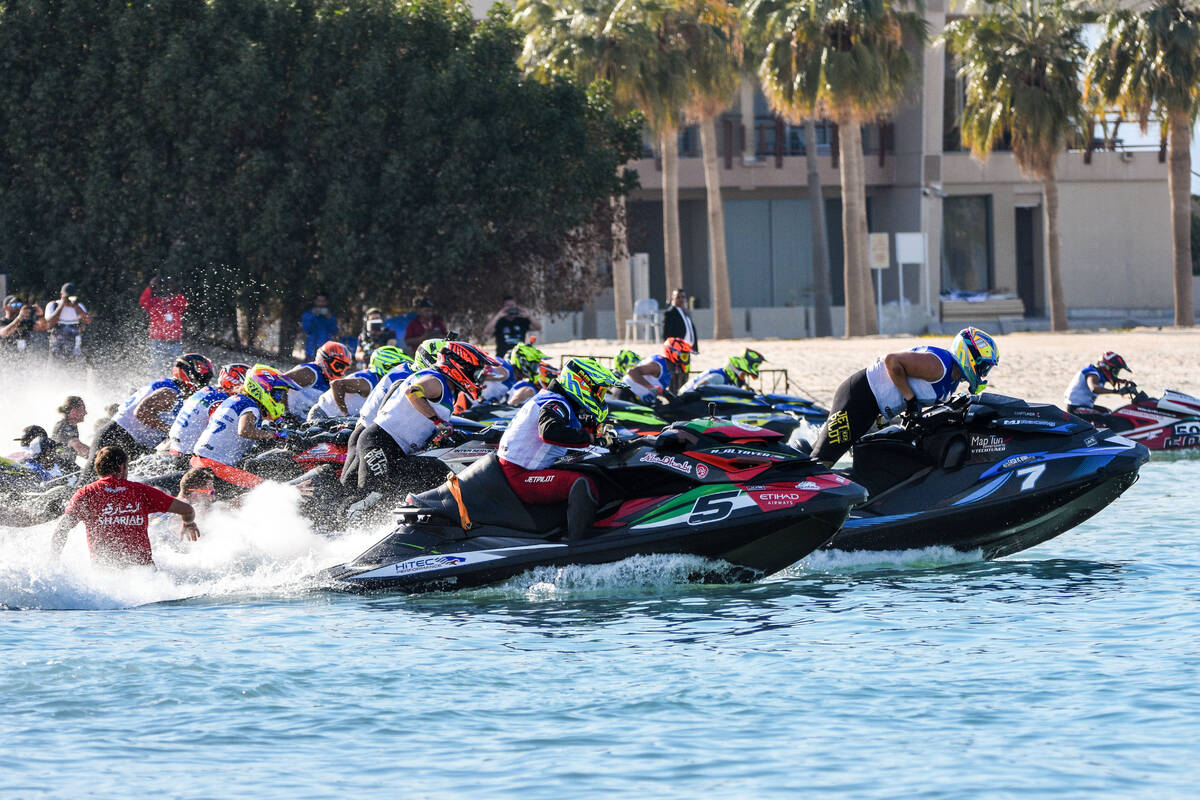 18 February 2020
JEDDAH, SAUDI ARABIA TO HOST ROUND 2
Tuesday, 18 February: Aquabike Promotion (ABP), the promoter and organiser of the internationally acclaimed UIM-ABP Aquabike World Championship is pleased to confirm that round 2 of the 2020 season will take place in Jeddah, Saudi Arabia on March 16/20.
The welcome news that the Championship will be held in the Kingdom of Saudi Arabia for the very first time is thanks to the close collaboration, hard work and support that ABP has received from KSA Watersport and Diving Federation and General Sports Authority.

"The first Grand Prix of the UIM-ABP Aquabike World Championship in Saudi Arabia coincides with ABP celebrating its 10th anniversary at the helm as promoter during which time we have increased riders number and countries participation, extended the sport's geographic footprint and in particular we have strengthened important ties and enjoys ongoing associations with several GCC member countries" said Raimondo di San Germano, General Manager Aquabike Promotion.
After serving up a spectacular and successfull first round last week in Kuwait Aquabike Promotion and Saudi Arabia organisers are preparing for another programme of non-stop action with the elite riders in Runabout GP1, Ski GP1, Ski ladies and Freestyle.
First practice for all classes takes place on Tuesday morning with pole position in the afternoon, with Moto 1 and Moto 2 for Ski Division and Ski ladies and Moto 1 for Runabout and Freestyle on Wednesday, followed by a second practice session and final moto in all classes on Friday with Parallel Slalom in the evening.
Qualifying and all Motos will be streamed live on aquabike.net.
For further information and championship standings: