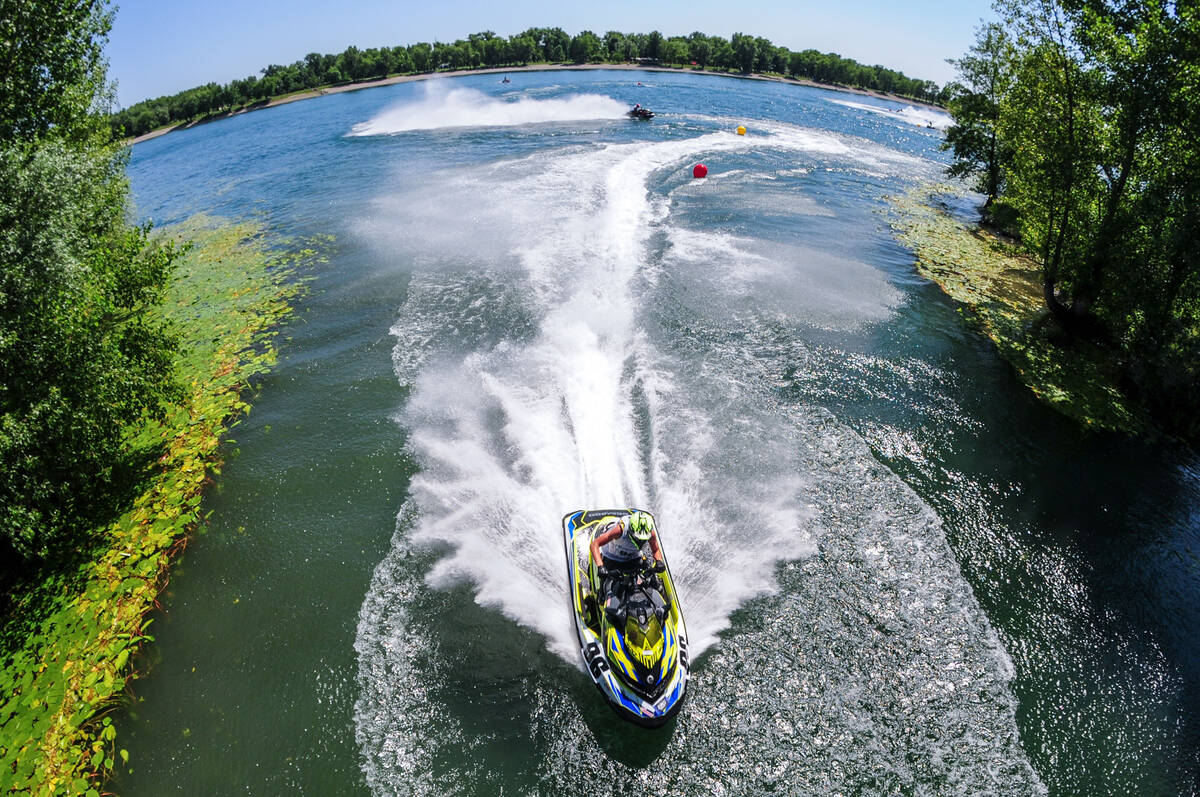 22 July 2020
NYIREGYHAZA-LEVELEK PRIMED FOR UIM-ABP EUROPEAN CHAMPIONSHIP SEASON OPENER
Wednesday, July 22: The ancient Hungarian settlement of Levelek, situated on the shore of the lake in Szabolcs-Szatmar-Bereg County, is primed and ready to launch the UIM-ABP Aquabike season, hosting the European Grand prix of Hungary, opening round of the UIM-ABP Aquabike European Championship.
The area of Levelek is 200 hectares beautifully designed with well-kept grassland and willow trees and the lake is a popular destination for people looking to fish and play different sports.
A large international rider turnout is anticipated for the Grand Prix of Hungary, round 1 of 2, with an intense and hectic schedule of practice, qualifying and three Motos across all categories.
The Grand Prix of Hungary will also stage round 1 of 2 of the "2020 Circuit Junior World Championship".
The Grand Prix is organized by Hungarian Jet Sports Federation with the authorisation of Aquabike Promotion Ltd and under the aegis of UIM and with the support of the Ministry of Human Capacities, Minister of the Sport Dr. Tunde Szabo, the mayor of Levelek, Laszlo Borsodi, the mayor of Nyíregyháza, Dr. Ferenc Kovacs and Tamas Mikucza and Zsolt Mikucza local main organizers.
RACING CATEGORIES:
Ski Division GP1, 2, 3
Ski Ladies GP1
Ski Juniors GP3.3/GP3.2
Ski Veterans GP1
Runabout GP1, 2, 4
Runabout Ladies GP4
Runabout Veterans GP1
Freestyle