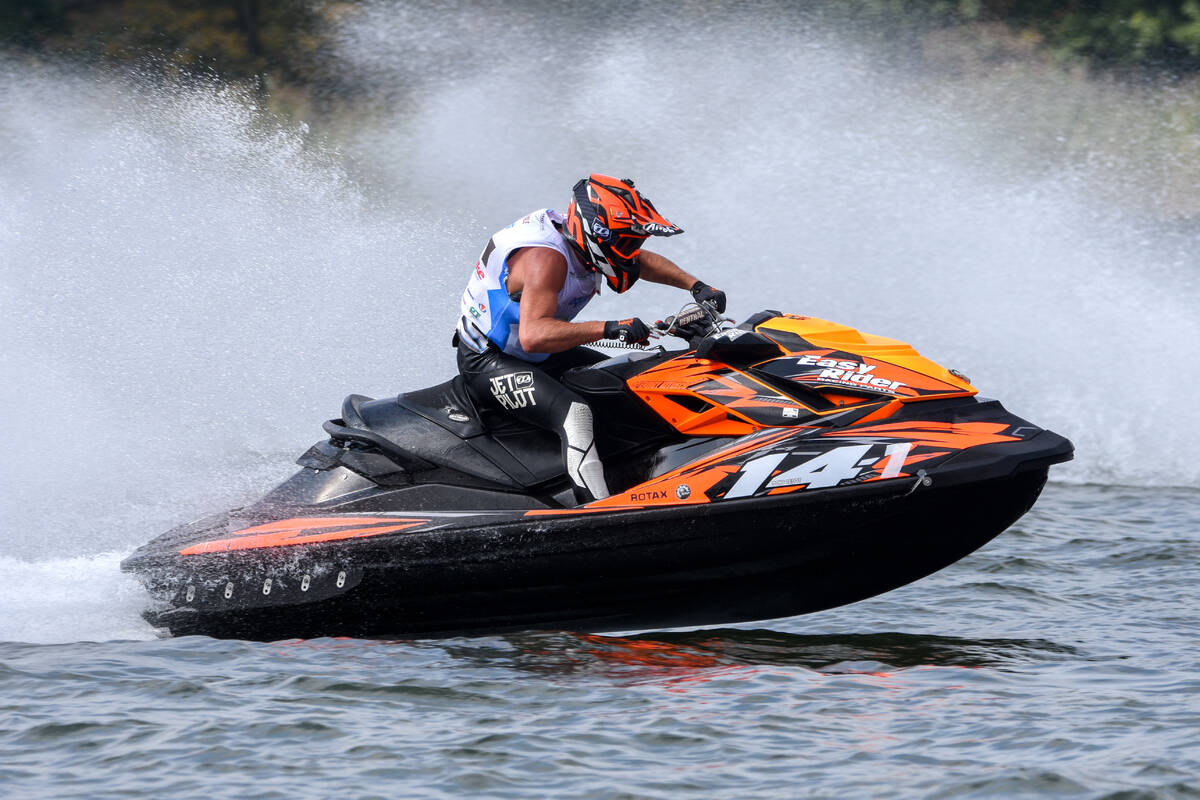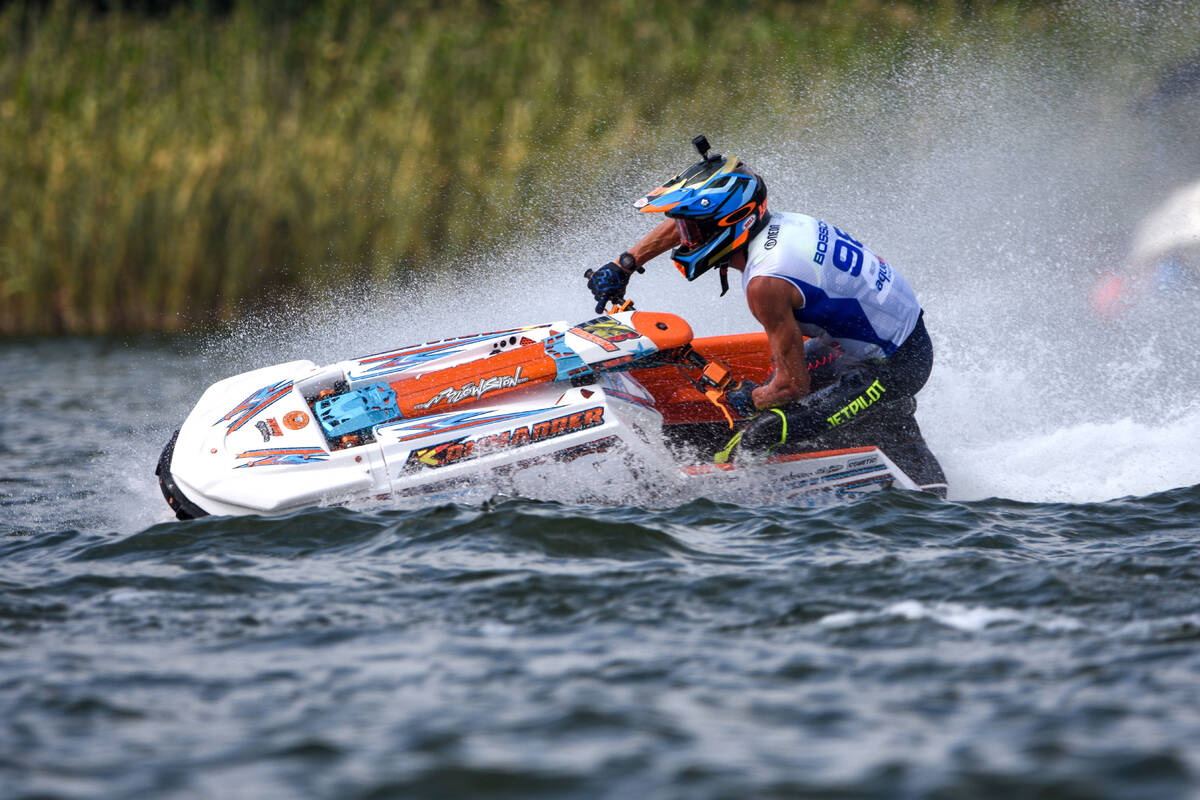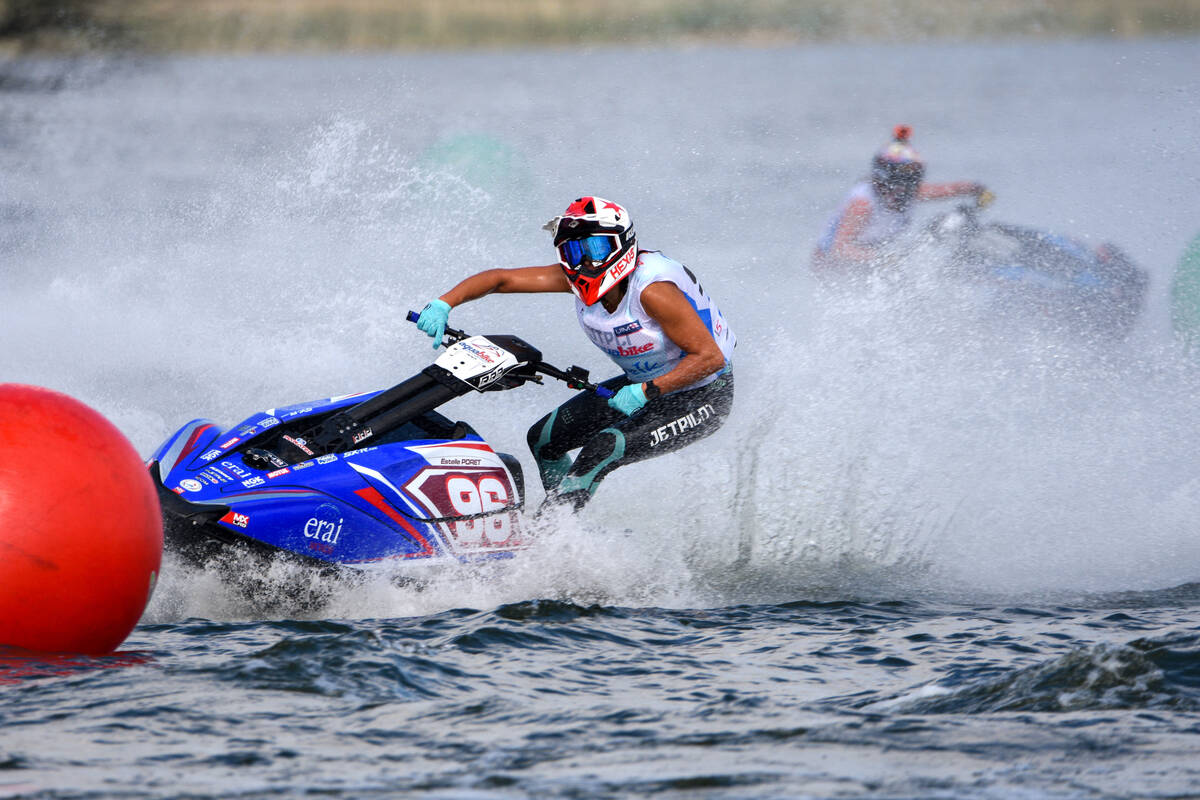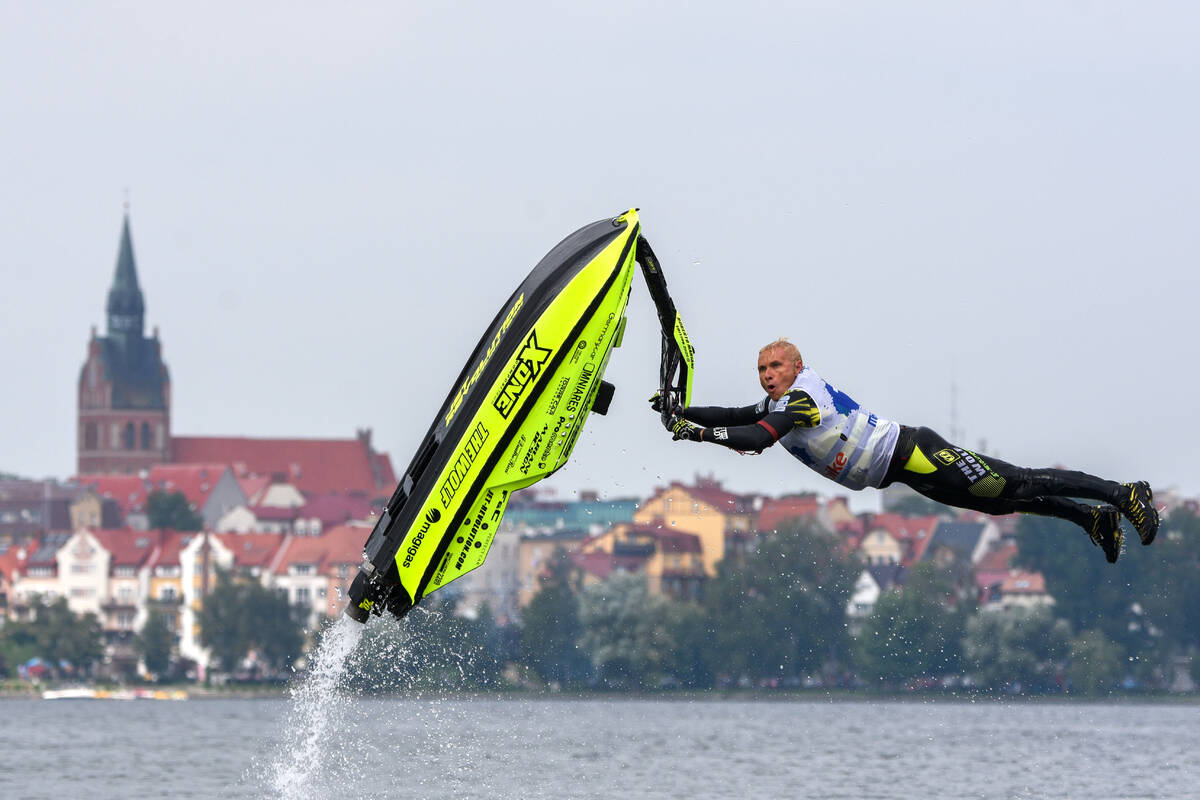 06 September 2020
QUINTEN BOSSCHE AND TEDDY PONS WIN MOTO 1 IN THEIR CATEGORIES
Estelle Poret in first position after 2 Motos in Ski Ladies GP1
Sunday, 6 September, Elk (Poland): France's Teddy Pons took by surprise the first place in Runabout GP1 in today's Moto 1 at the UIM-ABP Aquabike Grand Prix of Poland
He was quickest than Marcus Jorgensen and defending champion Samuel Johansson.
Quinten Bossche confirmed he is the one to beat in Ski GP1 with Estonian Marten Manni in second position and Jeremy Poret third.
First place in Moto 1 in Runabout veterans for the points leader Tomas Gusksnys.
After 2 Motos Estelle Poret leads the standing in Ski Ladies GP1 winning Moto 2 while defending champion Jasmiin Ypraus was the winner in Moto 1.
Second place in the Ranking after 2 Motos for World Champion Emma-Nellie Ortendahl with Jasmiin Ypraus in third.
Mattias Reinaas is on the top of both Ski GP2 and Ski GP3, winning the first 2 Motos in GP2 and Moto 2 in GP3 where Barnabas Szabo was the winner in Moto 1.
In Runabout GP2 Daniel Lassenberger is points leader taking victory in Moto 1 and a third place in Moto 2 where Poland's Konrad Wrobel was first.
The first 2 Motos in Runabout GP4 went to Marcel Major who leads the standing with in second place the brilliant leader in Runabout Ladies GP4 Cristina Lazarraga
Lituanian Janis Uzars is points leader in Ski Veterans GP1 winning both Moto 1&2.
In Ski Juniors the defending World Champion Theodor Liseth, with a great performance in Moto 1&2, confirmed his leadership in Ski Juniors GP3.3 while Denmark's Frederik Frandsen, winning both Motos, leads the standing in Ski Juniors GP3.2 with world champion Ander-Hubert Lauri in third position.
Italian aerial trickster Roberto Mariani was the best in today's qualifying heat in Freestyle with a total of 75 points. Jaroslav Tirner picked up 74 points to seal third place ahead of Poland's Kornel Babilec
Daniel Lasselsberger heads into today's final Moto with a five point cushion for the GP title in GP2 over Konrad Wrobel, taking victory in the second Moto after finishing in second in the opener. Fourth place for Edvin Samuelsson extended his lead in the overall standings.
Mel Kowalczyk dominated in GP2 winning both Motos with Mattias Siimann hitting the front in the overall championship standings after finishing in second twice ahead of Major Marcell, with Anna Jachimek and Amanda Karasek tied in the Ladies division, Rainer Eidner on top in Veterans.