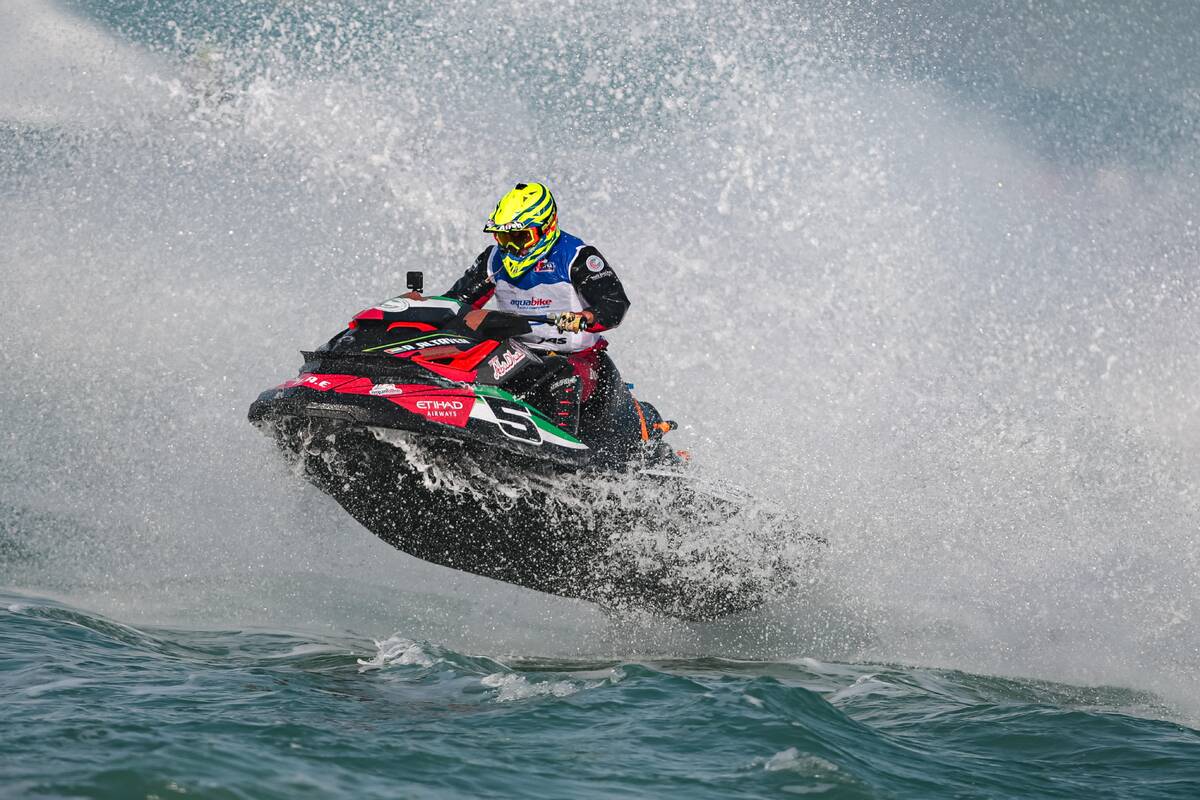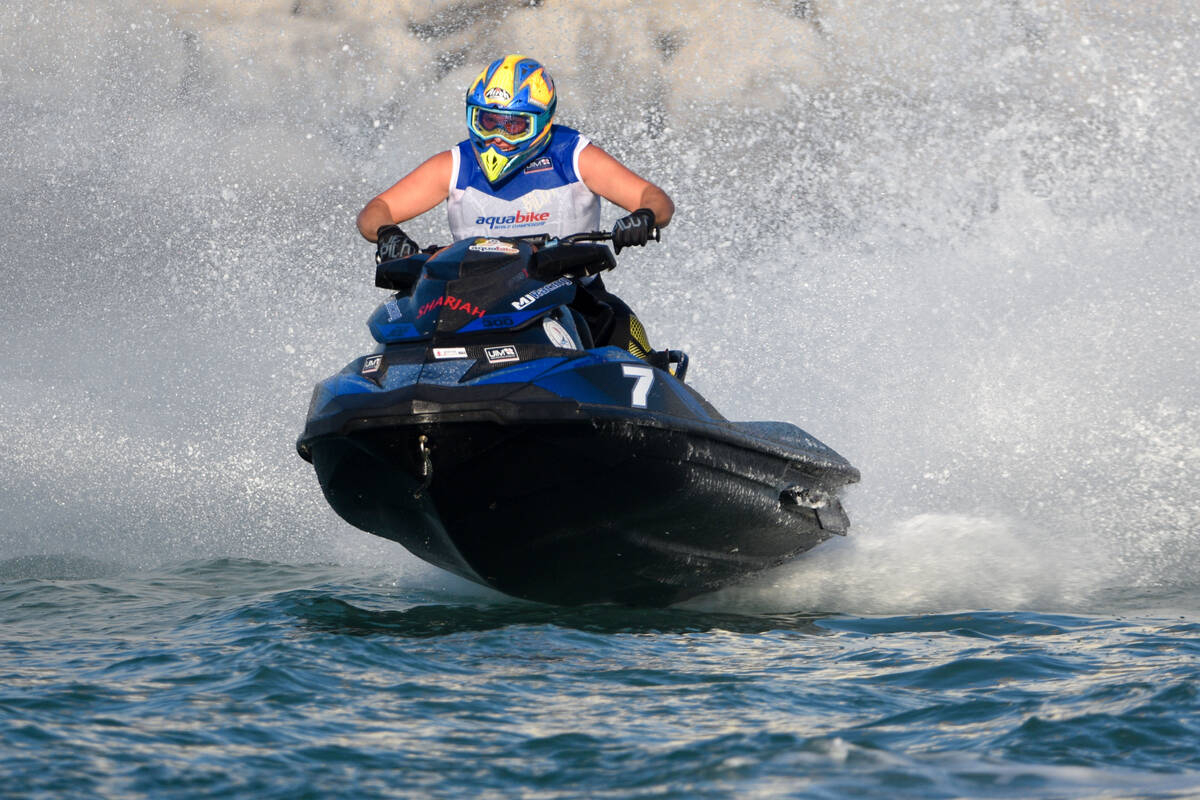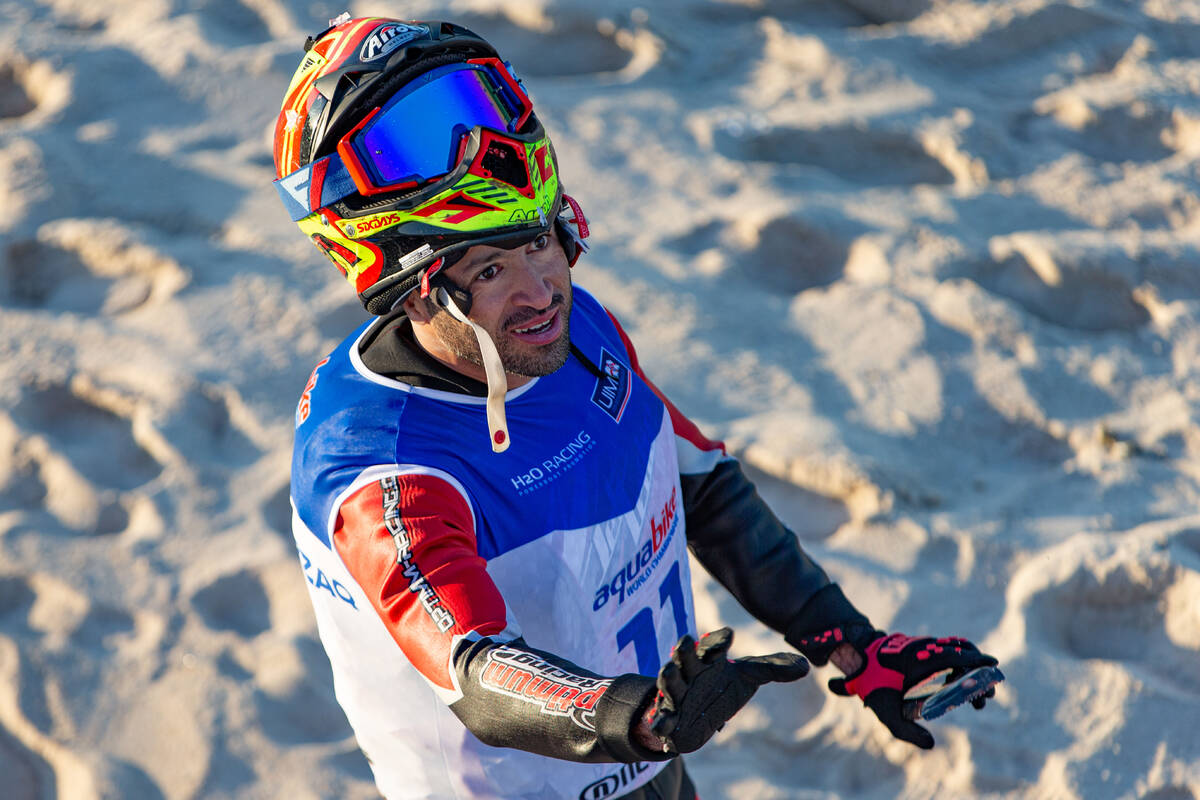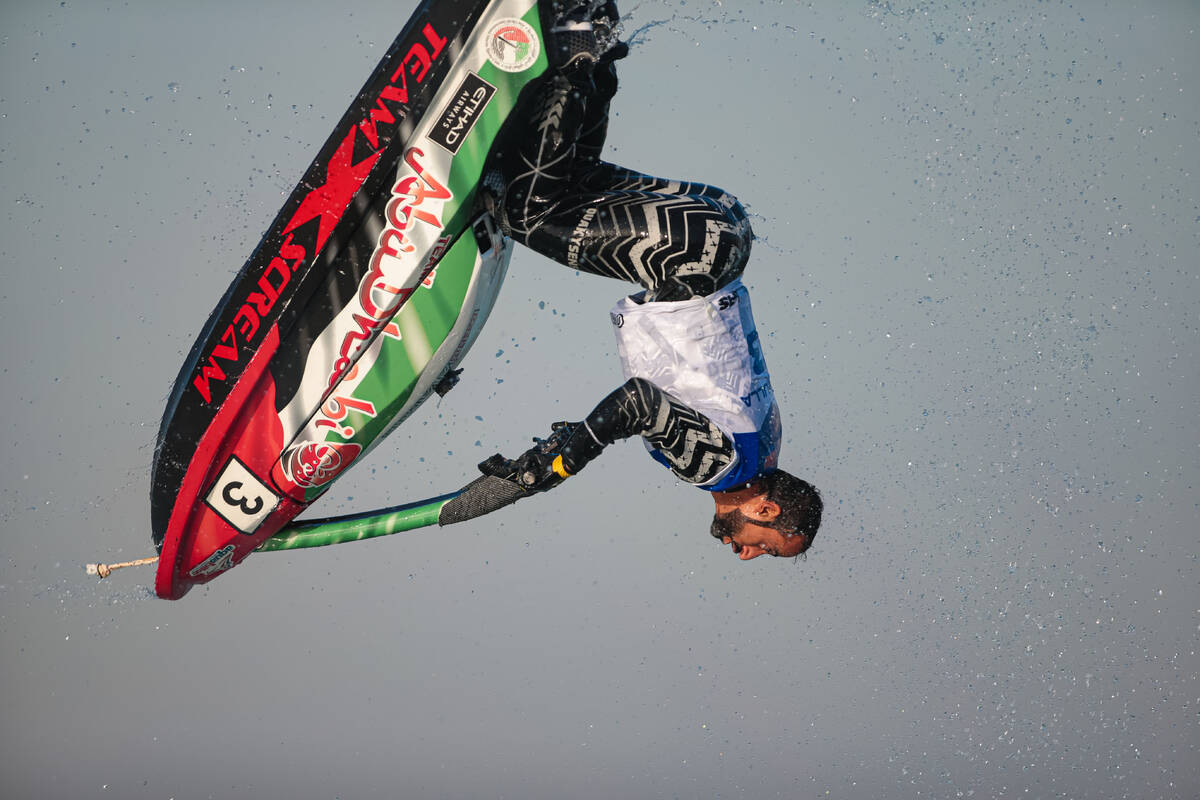 14 February 2020
RASHED AL TAYER WINS FROM POLE IN RUNABOUT
*Rashed Al Mulla continues his winning run in Freestyle
Friday, 14 February (KUWAIT CITY): Rashed Al Tayer followed up yesterday's success in qualifying and kick-started his championship campaign with a faultless performance to take victory in the first of two motos in Runabout GP 1 at the UIM-ABP Aquabike Grand Prix of Kuwait.
The Team Abu Dhabi rider opted for the inside alternate course off the beach start and took full advantage of starting from pole to lead at the end of lap 1, holding off the challenge from defending champion Jeremy Perez and Yousef Al Abdulrazzaq in the first half of the race and then Marcus Jorgensen in the latter stages.
Having lapped all but five of the 25 starters and despite losing time as he struggled to clear backmarkers Al Tayer was able to take a comprehensive win by 12.77s, only the second of his career. "I was confident yesterday that if I didn't have any technical issues I could win," Al Tayer said. "I lost a lot of time trying to get through the slower riders and was blocked many times but eventually I cleared them. Now I have to do it all again."
Despite a poor start and dropping from third to seventh at the start, Jorgensen mounted a remarkable fight back, cutting his way through the field and was back up to third by lap 6 of 17 gaining another place a lap later. He then chased down the race leader closing to within four seconds but then faced the same issues with back markers and settling for second place.
After running in second place for seven laps Abdulrazzaq's hopes of a win at his home Grand Prix were undone when he came off his bike on lap 9 and dropped to fifth, then making up a place after passing Samuel Johansson, both riders gaining a position after Perez was given post-race penalty lap for missing a buoy and dropping him from third to fifth, with Andrzej Wisniewski rounding out the top six.
In Freestyle, defending and two-time champion Rashed Al Mulla showed no sign of suffering any ill effects from his shoulder injury, and despite missing yesterday's qualifying continued his unbeaten run taking the win with 85 points from Roberto Mariani on 64, Paolo Nunes with 56, with Jaroslav Tirner fourth.
For full classifications:
https://www.aquabike.net/results/2020/world-championship-circuit/grand-prix-of-kuwait/moto-1/runabout-gp1
https://www.aquabike.net/results/2020/world-championship-circuit/grand-prix-of-kuwait/moto-1/freestyle