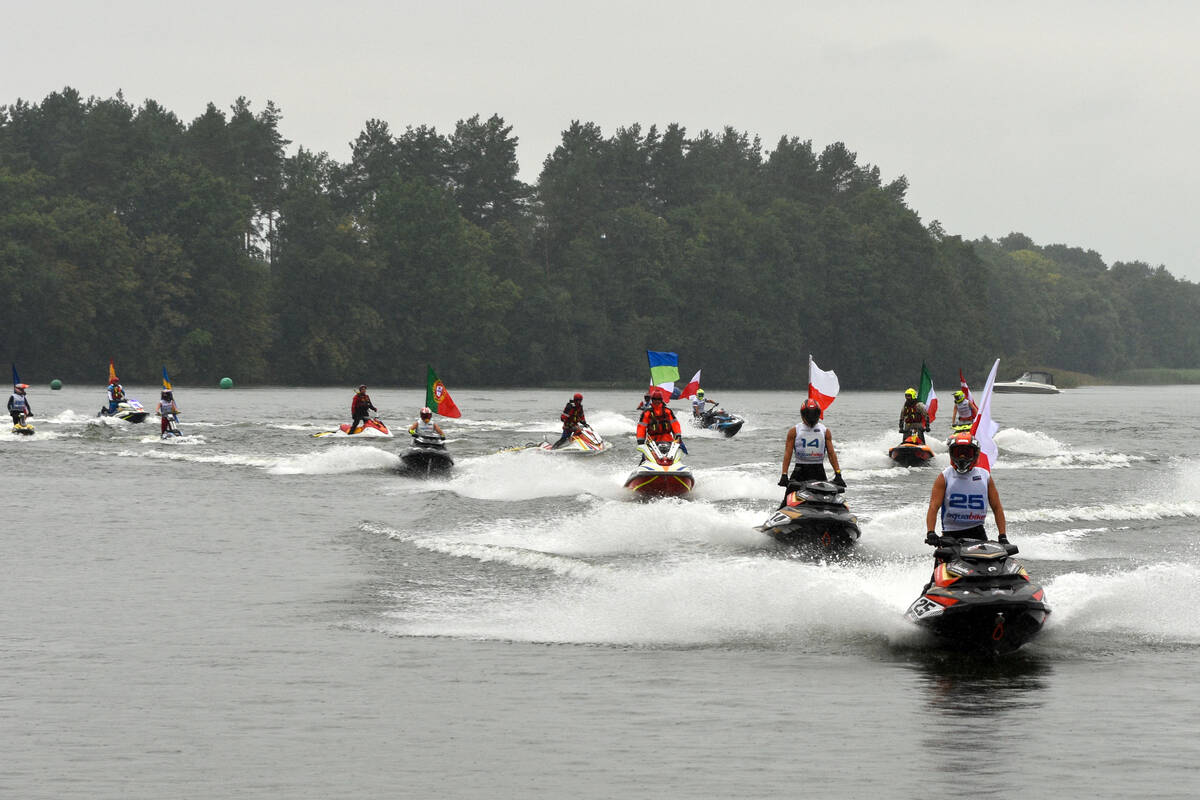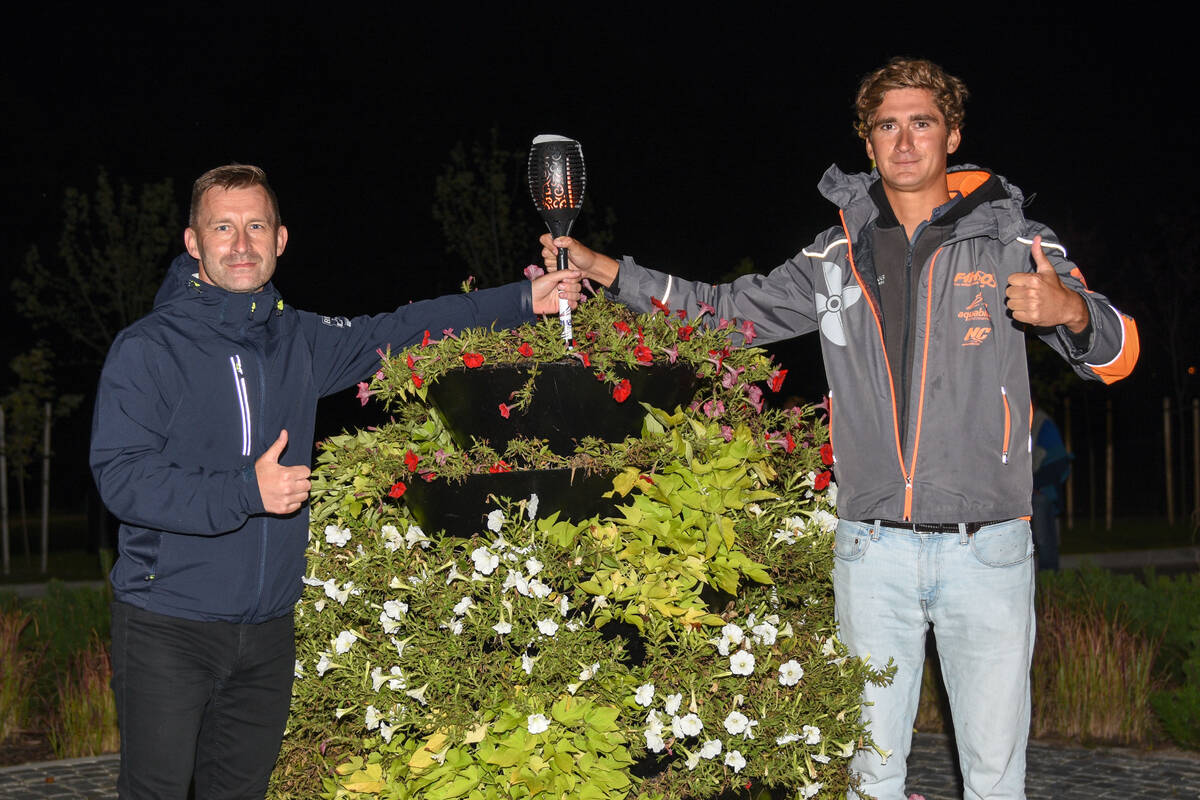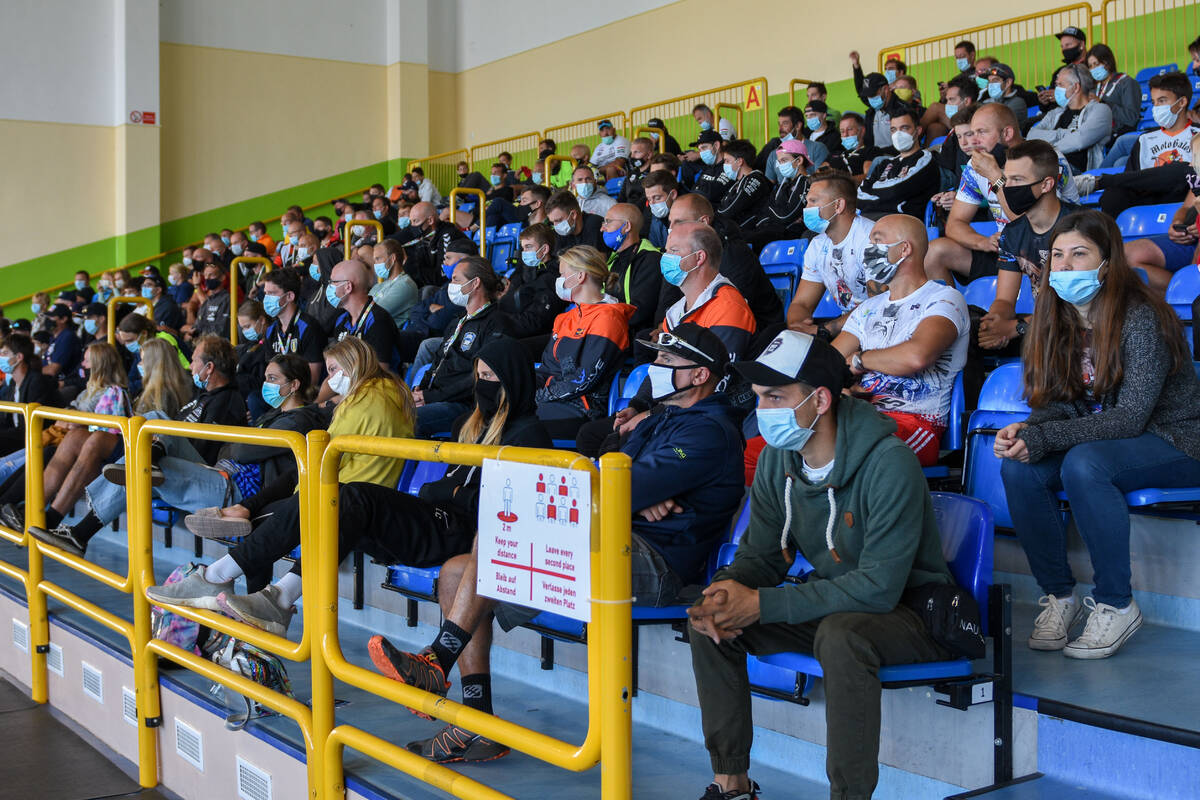 05 September 2020
RIDERS HEAD INTO CRUCIAL DAY IN 2020 EUROPEAN TITLE SHOWDOWN
Saturday, 5 September, Elk (Poland): Marcus Jorgensen, Konrad Wrobel and Axel Courtois will start from pole position in their respective categories in the first of three Motos on the penultimate day of the UIM-ABP Aquabike European Continental Championship in Elk.
Hungary's Marcus Jorgensen topped the times sheets in Runabout GP1 with a best lap of 1:28.97, outpacing defending champion Samuel Johansson by 0,49s, the Polish rider Konrad Wrobel then taking pole in GP2 from Lavtia's Tomas Gurksnys.
In Ski GP1 France's Axel Courtois posted a best lap of 1:26.30s to snatch pole by 0.49s from Grand Prix of Hungary's winner Quinten Bossche with points' leader Estonian Mattias Reinaas fastest in GP2 and Portugal's Goncalo Rodrigues in GP3.
Jasmiin Ypraus was back on track and the fastest in Ski Ladies with 1:39.43 with Estelle Poret second and Joanna Borgstrom third. The point's leader and world Champion Emma-Nellie Orthendahl finished in last position due to engine's problems with her new jet ski.
Mattias Siiman posted the best time in Runabout GP4, Spain's Cristina Lazarraga in Run GP4 ladies, Tomas Gurksnys in Runabout Veterans GP1 while Janis Uzars was first in Ski Veterans GP1.
In Ski Junior Theodor Liseth confirmed his leadership in Ski GP3.3 while in Ski GP3.2 defending champion Ander Hubert Lauri is in second position after Danish Frederik Frandsen.