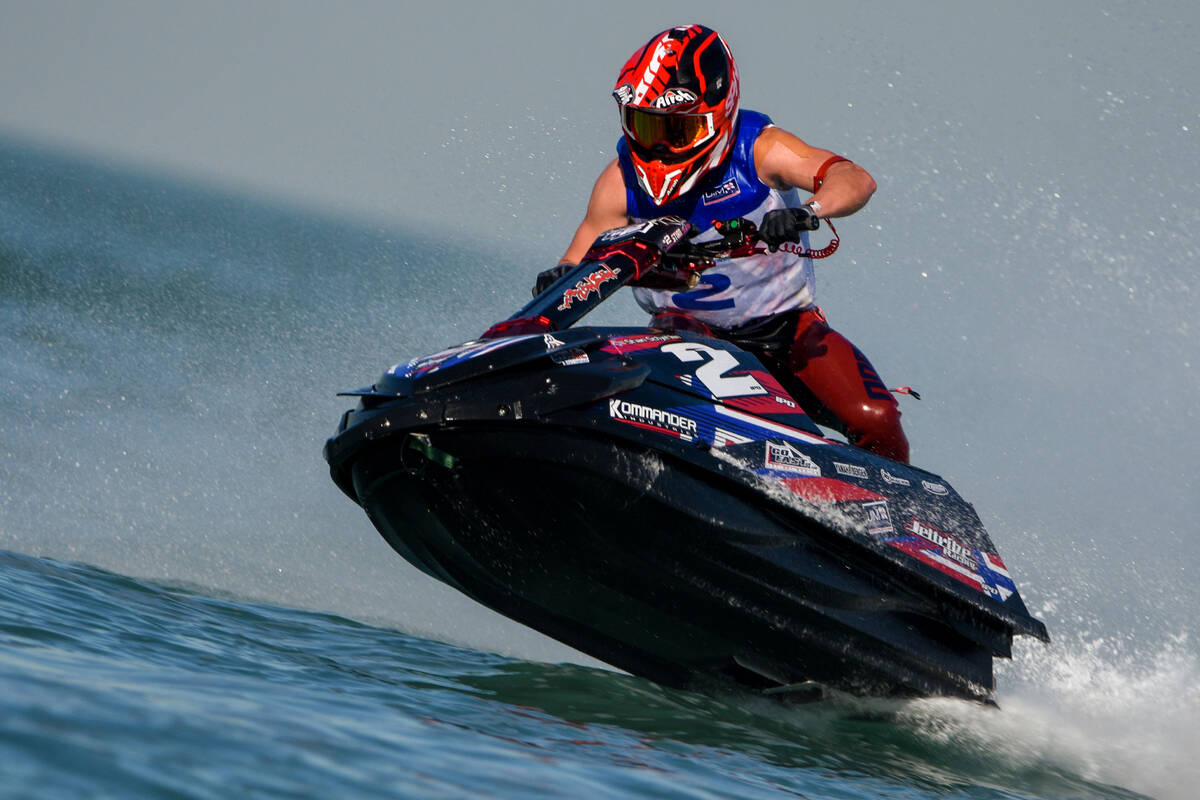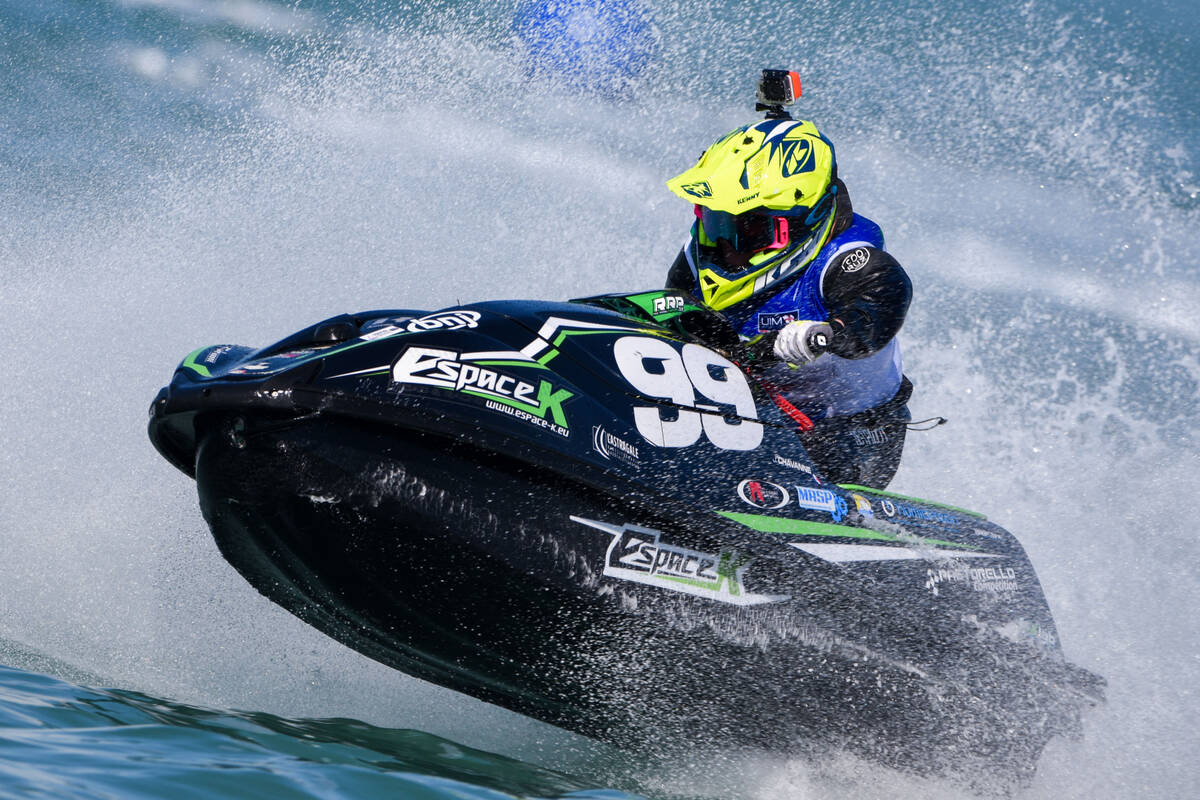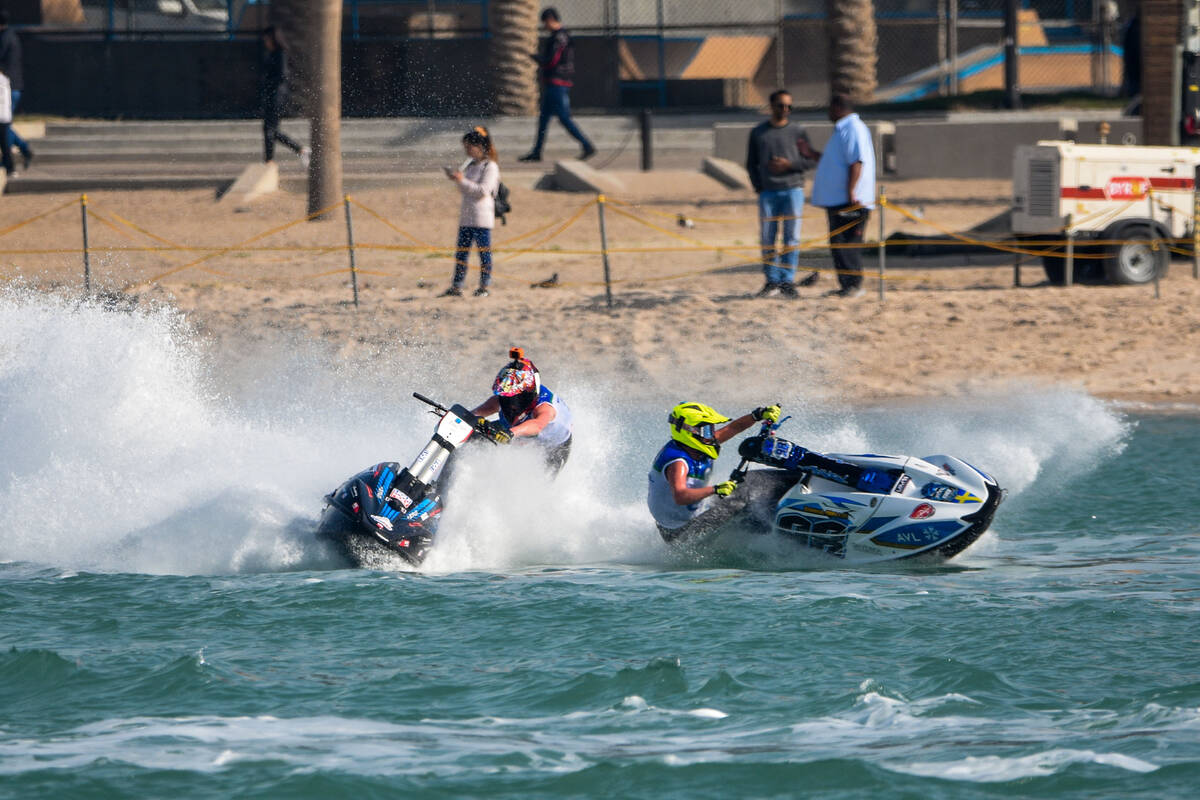 14 February 2020
SCHJETLEIN AND CHAVANNE TOP THE STANDINGS AFTER A DRAMA-FILLED DAY IN SKI
*Wins for Reiterer, Armillas, Borgstrom and Chavanne
Friday, 14 February (KUWAIT CITY): Stian Schjetlein and Jessica Chavanne are the surprise leaders in Ski GP1 heading into tomorrow's third and deciding moto after a dramatic days' racing on Salmiya Bay at the UIM-ABP Aquabike Grand Prix of Kuwait.
It was a day of very contrasting fortunes for Victory Team's defending champion Kevin Reiterer who cruised to victory in the first moto and was in complete control of the second when he suddenly slowed with three laps remaining and was towed off the course handing Nacho Armillas his first win on the UIM-ABP tour since 2016, the Spaniard revelling in the rough conditions and moving up from seventh to take the win.
But it is Schjetlein who tops the points table with 42 after finishing in second place in moto 1 and third in the second behind Mickael Poret, with Armillas tied in second place with Poret on 40 points.
After a thrilling first moto in the Ladies division with Jonna Borgstrom holding off a hard charging Emma-Nellie Ortendahl to take her second moto win, with Jasmiin Ypraus in third, the two Swede's were at it again in the second. And again it was Borgstrom who led and Ortendahl who chased.
But coming to the start-finish line to take the chequered flag and with both intent on victory, they collided with just metres to go, both parting company with their Ski's and failing to finish, with Chavanne picking up her first win on the UIM-ABP tour and with fourth place in moto 1 has a four point advantage over Estelle Poret who finished second, and sixth in moto 1.
It was a frustrating second moto for Krista Uzare and Sofie Borgstrom, both black-flagged for invading the alternate course, Uzare from second place and Borgstrom from third.
For full classifications and standings:
https://www.aquabike.net/results/2020/world-championship-circuit/grand-prix-of-kuwait/moto-2/ski-division-gp1
https://www.aquabike.net/results/2020/world-championship-circuit/grand-prix-of-kuwait/moto-2/ski-ladies-gp1
https://www.aquabike.net/results/2020/world-championship-circuit/grand-prix-of-kuwait/overall/ski-division-gp1
https://www.aquabike.net/results/2020/world-championship-circuit/grand-prix-of-kuwait/overall/ski-ladies-gp1