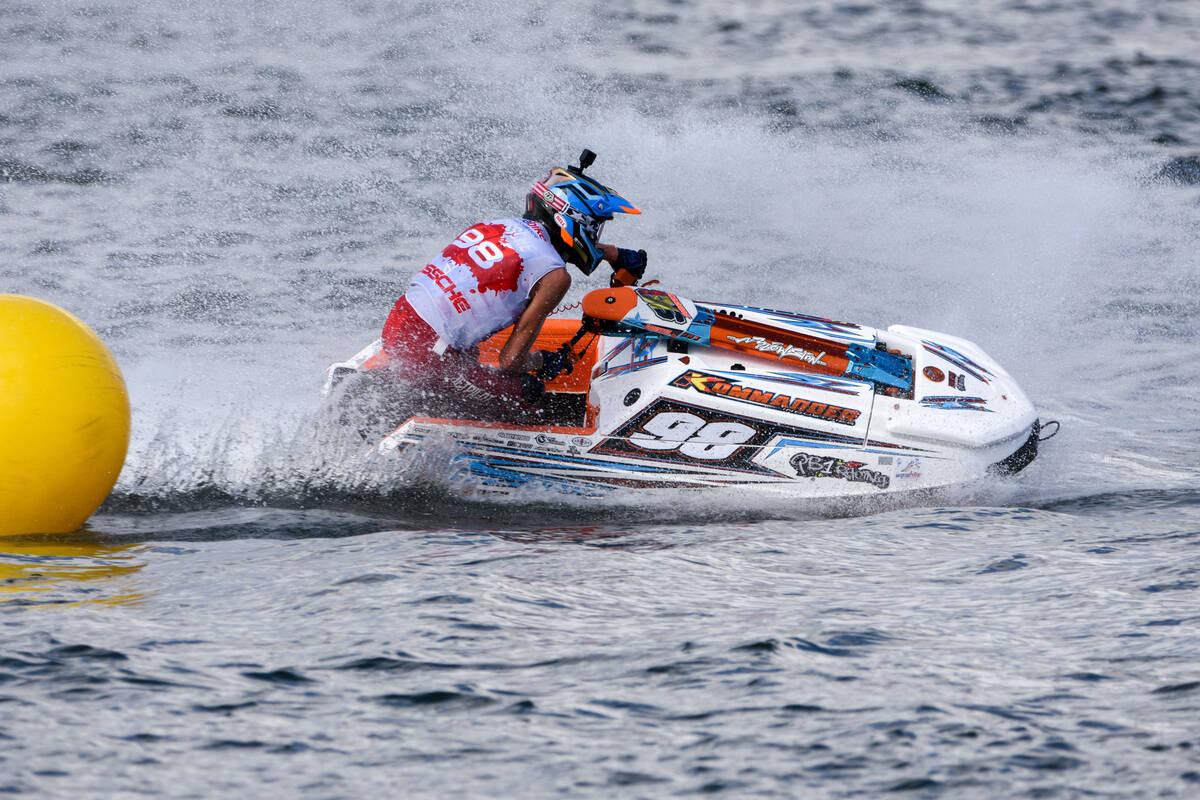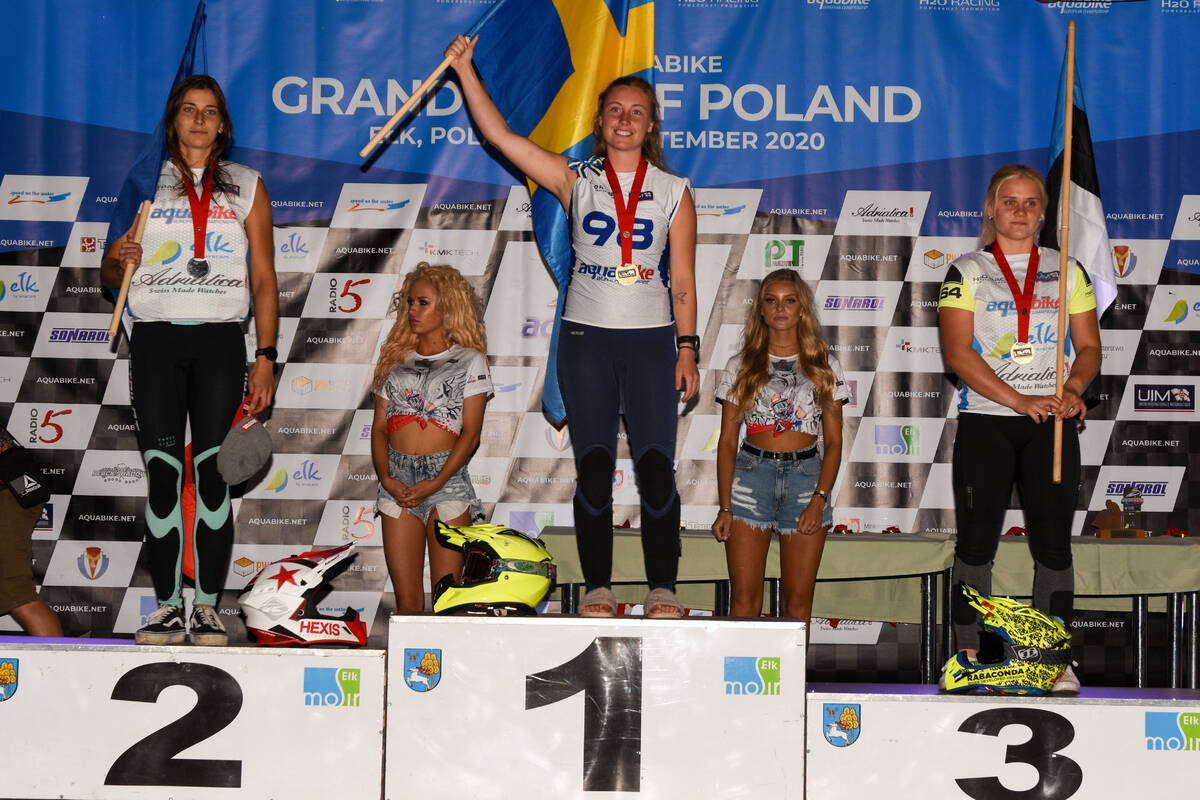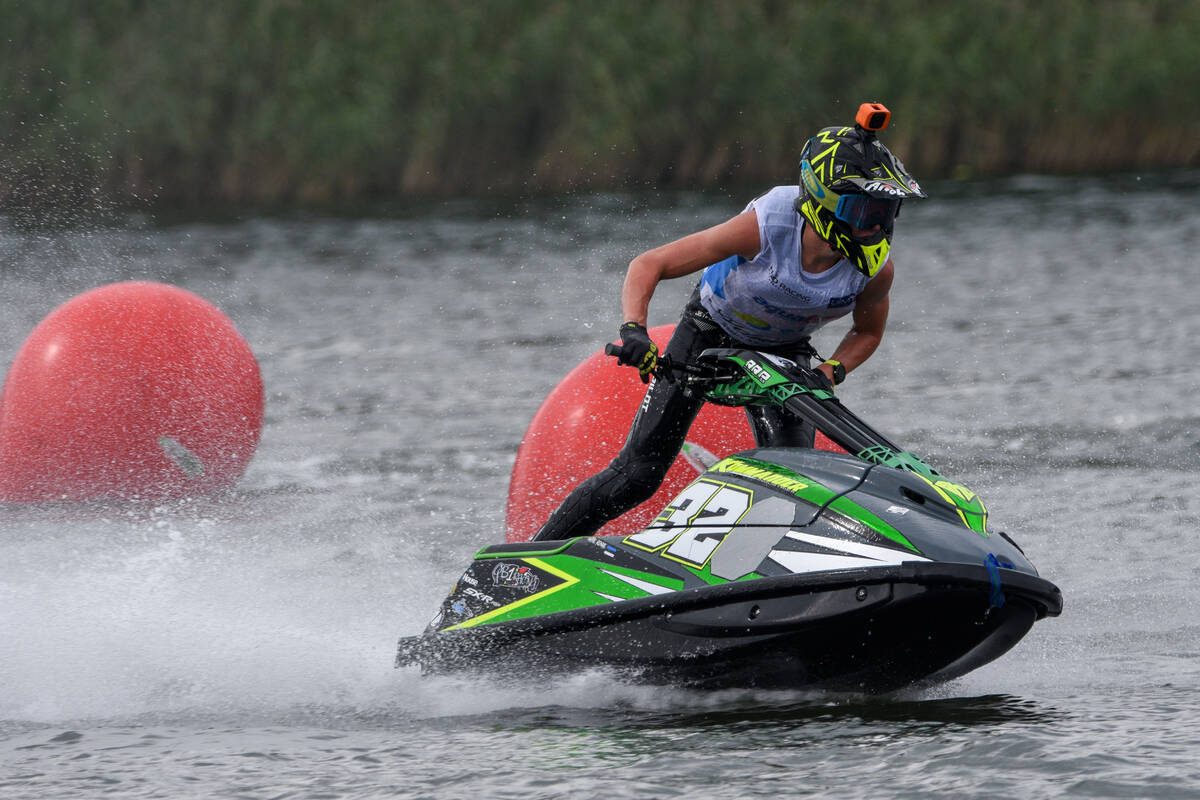 07 September 2020
SKI GP1 EUROPEAN TITLE FOR QUENTIN BOSSCHE IN SKI GP1 – ORTENDAHL SEALS TITLE WITH PERFECT SCORECARDS
*Mattia Reinaas seals GP2 title with third win of the weekend – Barnabas Szabo snatches GP3 title with win in moto1 - Egon Ypraus wins in Veterans
Monday, 7 September Elk (Poland): Quentin Bossche is the winner of UIM-ABP Aquabike European title in Ski GP1 after the Grand Prix of Poland, round 2 of the Championship.
Bossche, after winning in Moto 1 headed into the decider tied on points with France's Jeremy Poret winner of Grand Prix of Poland. But the points from Grand Prix of Hungary gave Bossche the first place on the European podium with Axel Courtois in second place and Spain's Nacho Armillas taking the final podium slot.
Sweden's Emma-Nellie Ortendahl, after the problems with her jetski, was back at her best and completed the perfect scorecard in Elk giving the defending UIM-ABP World Champion her third European crown. First place in the final moto and the podium in Grand Prix of Poland put France's Estelle Poret into the runners-up position with the 2019 European Champion Estonia's Jasmiin Ypraus, taking third overall.
Mattias Reinaas was the undisputed leader in Ski GP2 winning the 3 Motos, the Grand Prix and conquering the European Title. Italy's Andrea Guidi finished in second to take second overall with portuguese Goncalo Rogrigues completing the championship podium.
Hungary's Barnabas Szabo grabbed his winning in the first moto to overcome moto 2 &3 winner's Mattias Reinaas to snatch the GP3 title with Portugal's Diego Barbosa taking third overall.
Estonian Egon Ypraus with second place in the 3 motos plus the points in Grand Prix of Hungary, claims the European title in Veterans.