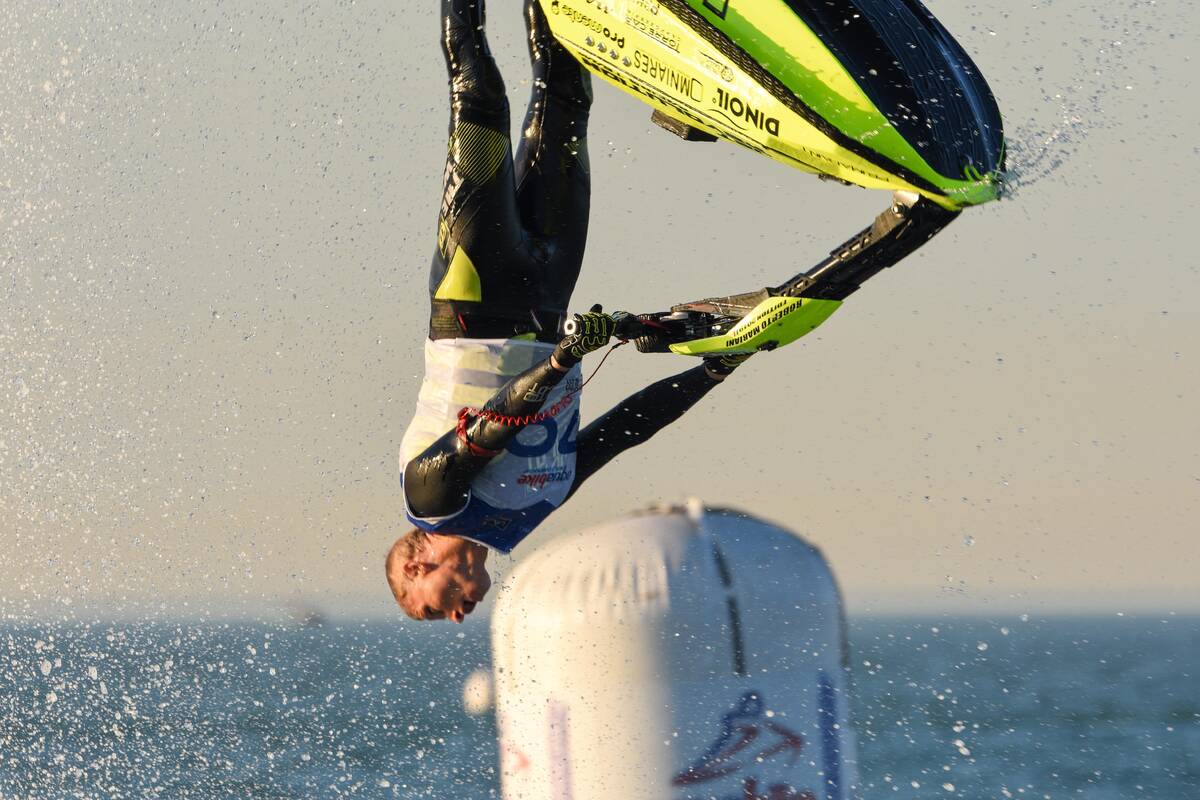 13 February 2020
TEAM ABU DHABI'S RASHED AL TAYER SETS THE PACE IN RUNABOUT
*Mariani best in Freestyle – Champion Al Mulla fails to start
Thursday, 13 February: Rashed Al Tayer rounded off a very good day for Abu Dhabi after taking his first pole position on the UIM-ABP tour and the team's second of the day at the UIM-ABP Aquabike Grand Prix of Kuwait.
Al Tayer, who took his maiden moto and Grand Prix win at the season-opener last year, was the best of the 25 rider field in Q1, topping the time sheets with a best 1:32.87s lap around the 1.9km circuit on Salmiya Bay and left it very late into the second session before posting a 1:25.38s lap to edge out local hero and four-time champion Yousef Al Abdulrazzaq by 0.23s. "It was a very good session for me because the engine was perfect and the Ski handled really well," Al Tayer said. "We have done a lot of testing leading up to this weekend and I hope from pole we can go on and take the win tomorrow."
Team Sharjah's new recruit Marcus Jorgensen will start tomorrow's moto from P3 after posting a best time of 1:26.07s, with Samuel Johansson 4.29 seconds off the pace in fourth, Alejandro Molina Miranda and Rasmus Koch Hansen completing the top six.
In Freestyle a no show by defending and two-time champion Rashed Al Mulla, who is nursing a shoulder injury sustained last month, opened the door for Roberto Mariani to claim top spot with 74 points from Jaroslav Tirner on 65 and Paolo Nunes with 47.
For full classifications:
https://www.aquabike.net/results/2020/world-championship-circuit/grand-prix-of-kuwait/pole-position-2/runabout-gp1