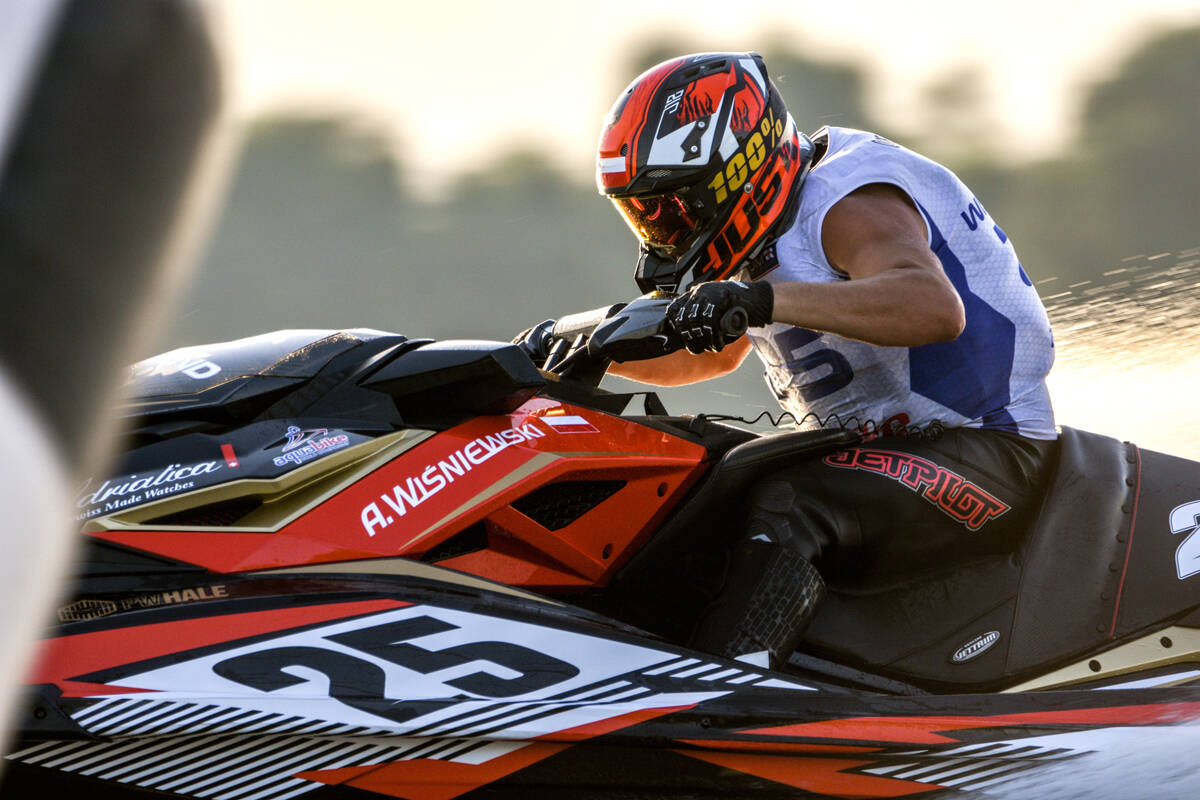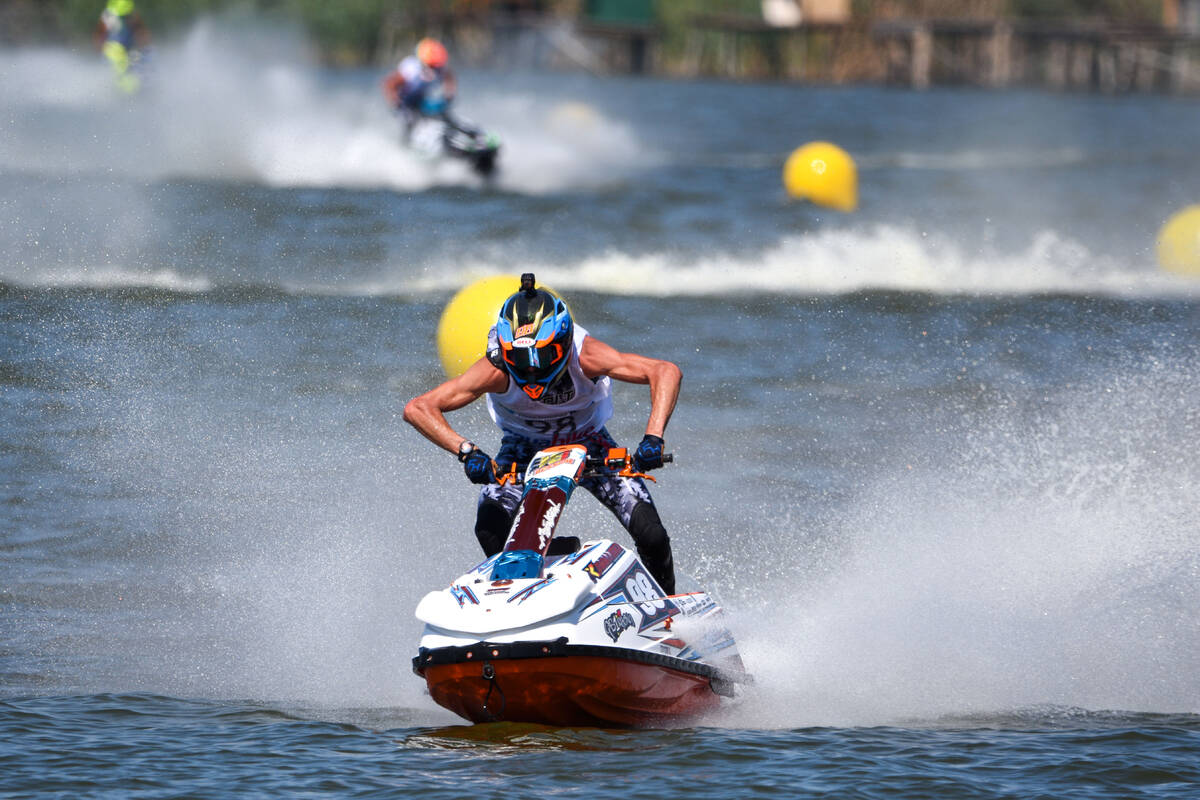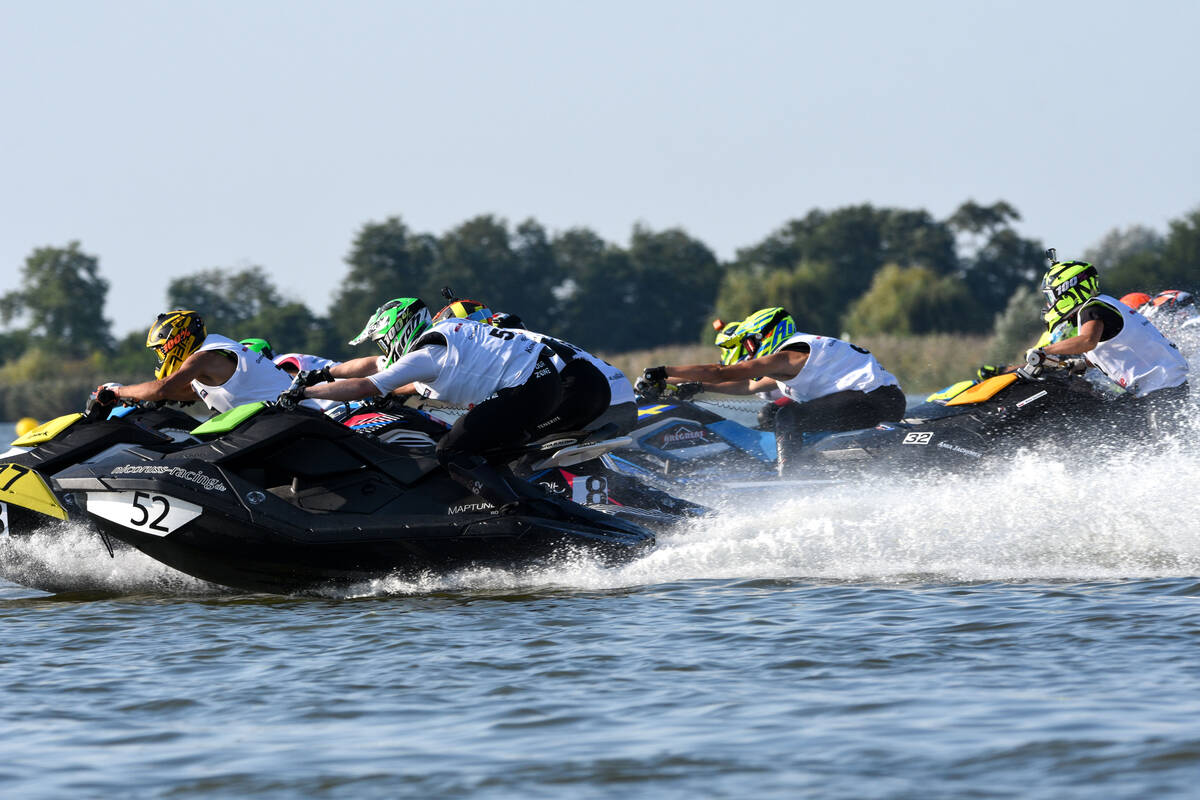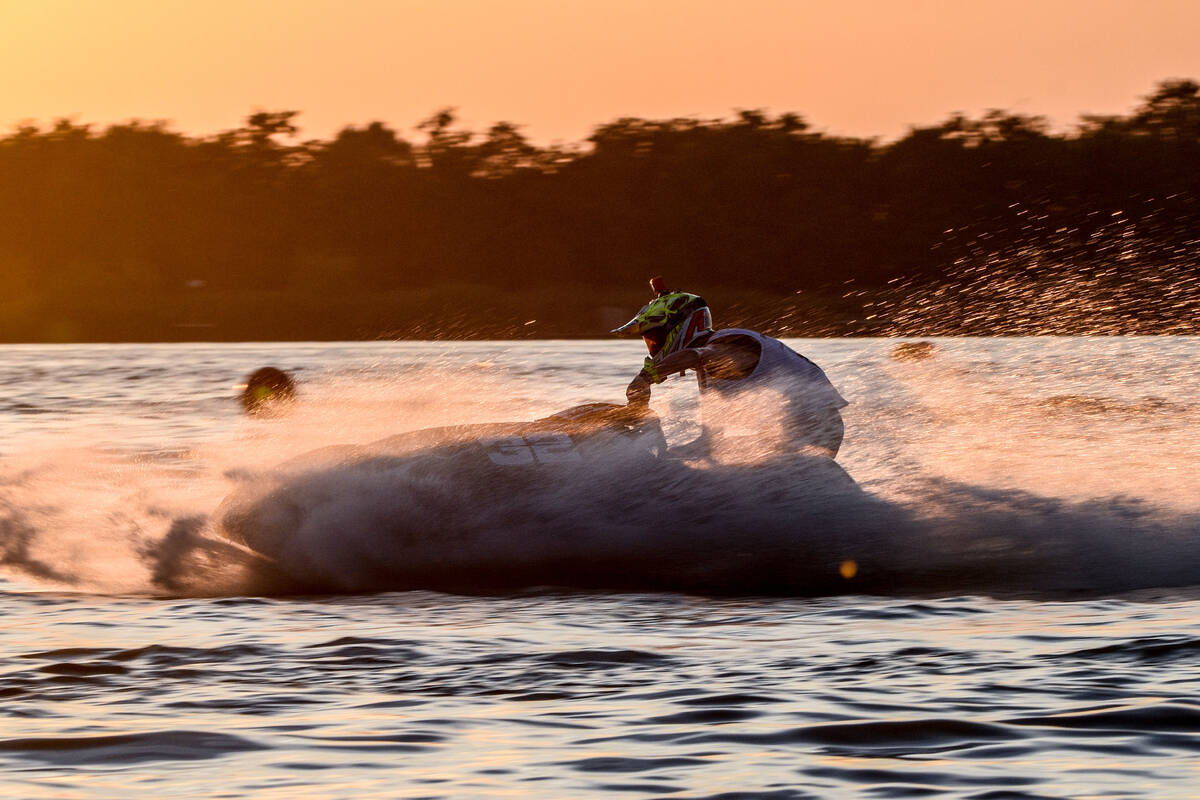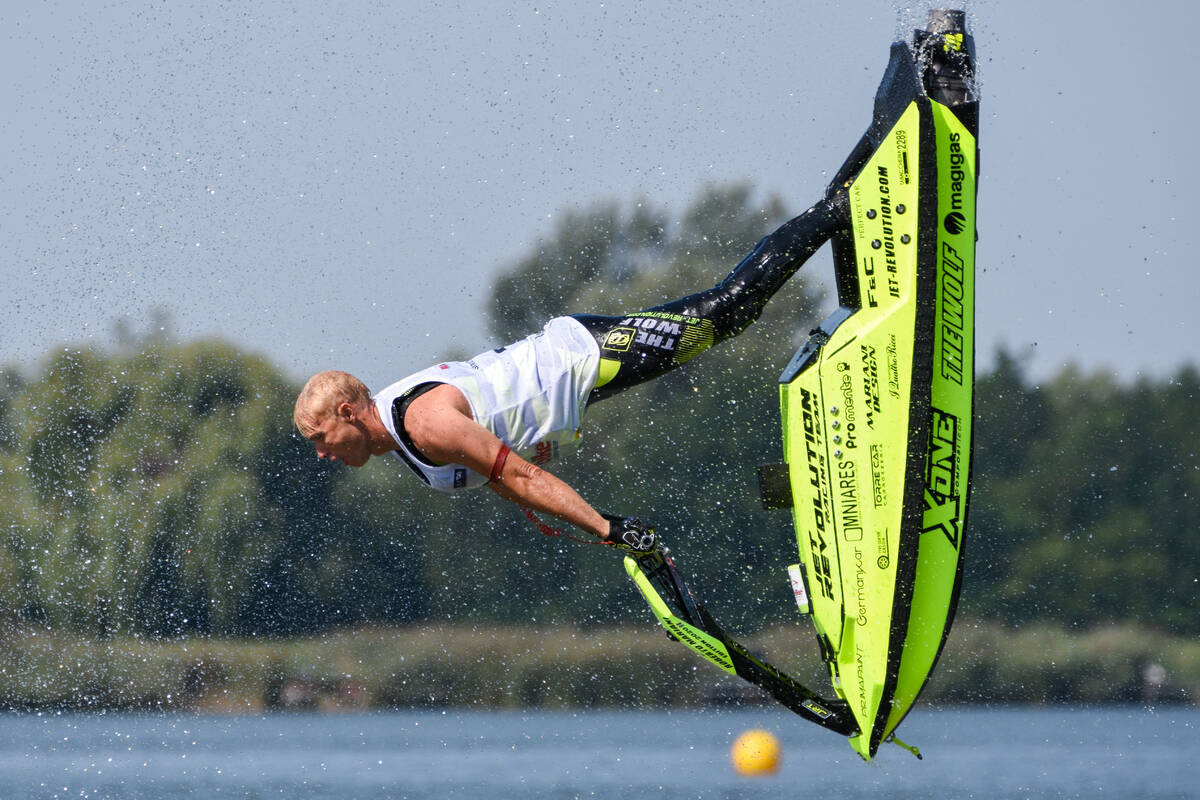 31 August 2020
TITLES AND PODIUMS PLACES DECIDED IN THRILLING FINAL DAY IN NYIREGYHAZA-LEVELEK
Monday 31 August Nyiregyhaza-Levelek (Hungary): A thrilling final day at the Grand Prix of Hungary in Nyiregyhaza-Levelek, the opening round of the UIM-ABP Aquabike European Championship, produced some standout performances to decide the titles and podium places.
In Runabout GP1 Andrzej Wisnieski and Mattia Fracasso were tied on points with the italian rider dominating from start-to-finish in Moto 1 and 2 but the final performance in Moto 3 by Andrzej Wisniewski finishing in first place (with the fourth place of Mattia Fracasso) put him on the top of the podium and Fracasso on second place with defending champion Samuel Johansson on third.
In Ski GP1 Quinten Bossche marked this Grand Prix with a stunning perfomance taking the first place in all Motos and cruised to his third win of the weekend by ten second from Antoine Goethals with 2019 World Champion Kevin Reiterer securing the final podium place in third.
Emma-Nellie Ortendahl once again stamped her authority over their rivals to complete a set of perfect scorecards to claim victory in Ski Ladies with European defending champion Jasmiin Ypraus at second place and Estelle Poret on third.
In Ski GP2 Mattias Reinaas held off the challenge from Andrea Guidi , winner of Moto 3, and snatch overall victory leaving to the italian rider the second place with Slaven Ivancic completing the podium.
The third victory in the weekend in his Country for Barnabas Szabo assured him the podium in Ski GP3 while the 2 junior stars, Ander-Hubert Lauri in Ski Junior 3.2 and Theodor Liseth in Ski Junior 3.3 confirmed their leadership, with Hungary's Markus Erlach taking the Ski Veterans GP1 title with three wins out of three.
European Champion Roberto Mariani sealed the overall Grand Prix victory in Freestyle winning the 2 Motos and consistently scoring in the eighties, with Paolo Nunes taking the runners-up spot from Ugo Guidi.
First place in Moto 3 sealed the overall top spot in Runabout GP2 for Austria's Daniel Lasselsberger while hungarian Marcell Major was the standout rider in Runabout GP4 and another to put together the perfect scorecard, taking overall victory.
In Runabout GP4 Ladies, despite the great performance of polish Anna Jachimek in Moto 3, the first place of the podium went to her fellow countrywoman Amanda Karasek who dominated Moto1 and 2, while lithuanian Tomas Gurksnys was another three for three winner in Runabout Veterans.