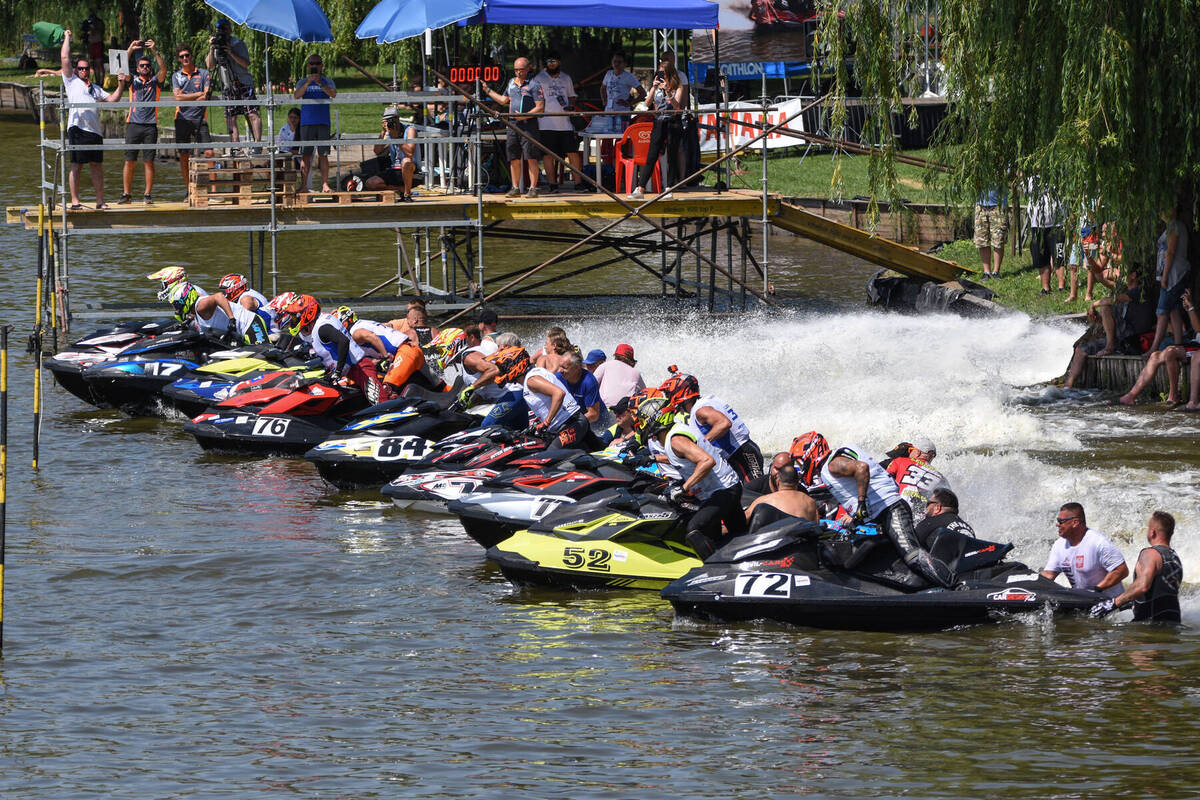 09 August 2020
UIM-ABP EUROPEAN CONTINENTAL CHAMPIONSHIP: FIRST STEP TO RESUME ALL THE CHAMPIONSHIPS FOR H2O RACING
2020 was a difficult year for all sports in the world, and the race season had to face a forced stop due to the Covid 19 pandemic.
Proudly ABP Aquabike Promotion resumes the Championship with two races of the UIM-ABP European Continental Championship: Gran Prix of Hungary and Grand Prix of Poland.
These two Grand Prix are meant to be a positive signal that H2O Racing is sending for the recovery of all the World Championship races.
The European Community borders are now open among the member states in this "post- Covid phase".
"After the only 2020 race in Kuwait starting over from Europe what we interrupted in February- says Nicolò di San Germano, H2O Racing Founder, - means a lot for our sports.
It means resuming the Championship in total security and including almost all our riders in the entry list.
Unfortunately, this is not possible at the moment, outside the European borders, even if we are confident things will change in the next months and not only Aquabike but also F1H2O Championship will start again".
For the safety and security of all the stakeholders, H2O Racing has shared its "Anti-contagion safety protocol" (ASP) to be implemented by the local organizers in accordance with local rules and regulations.