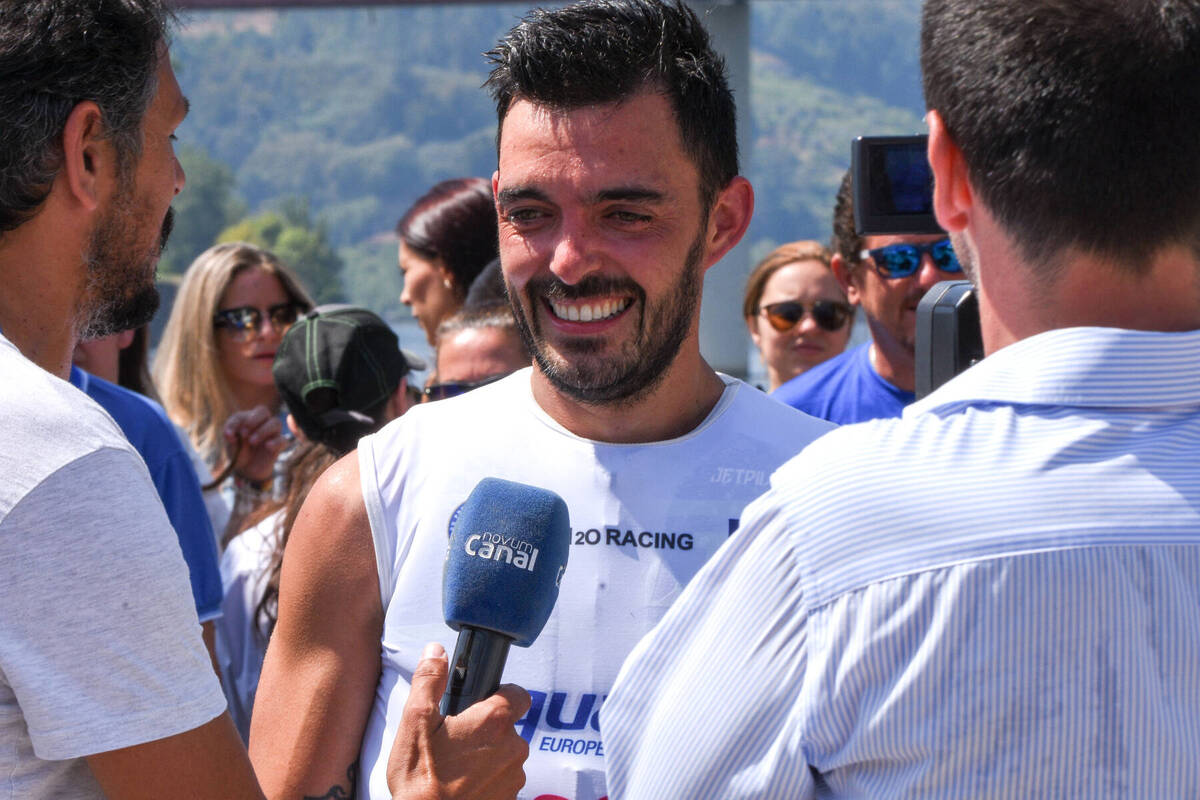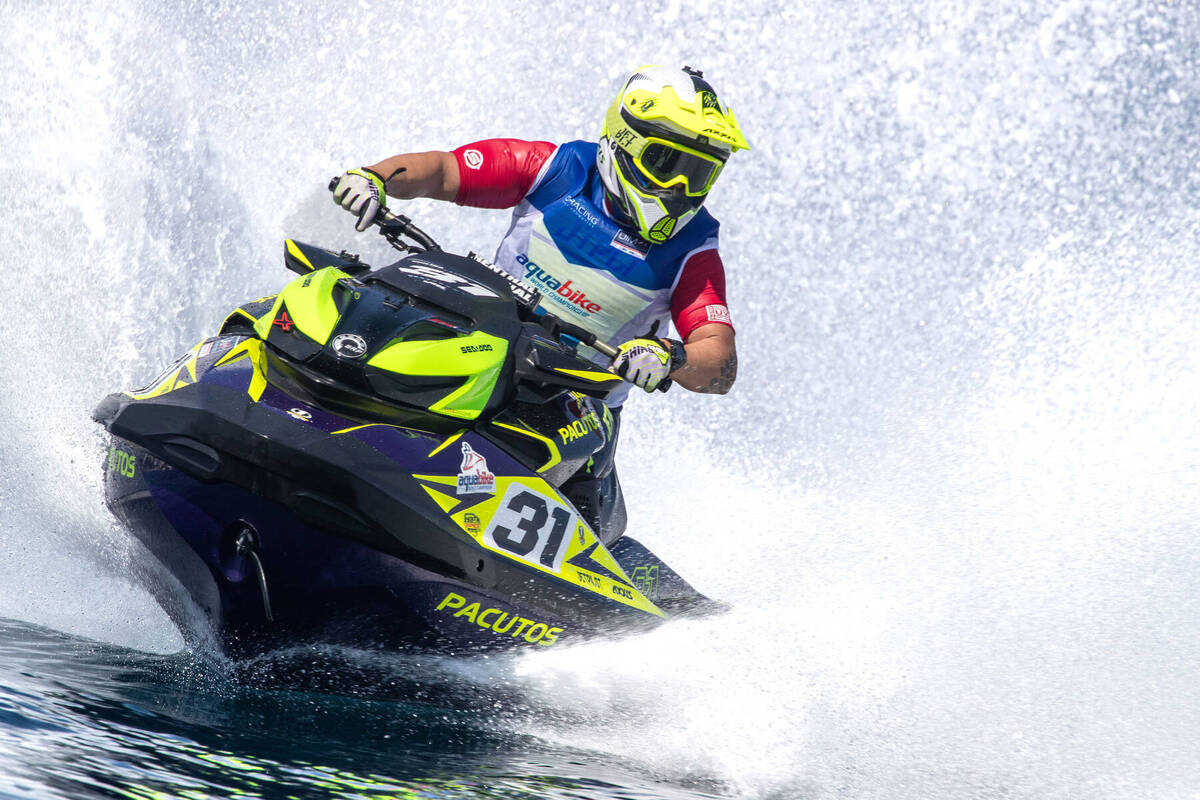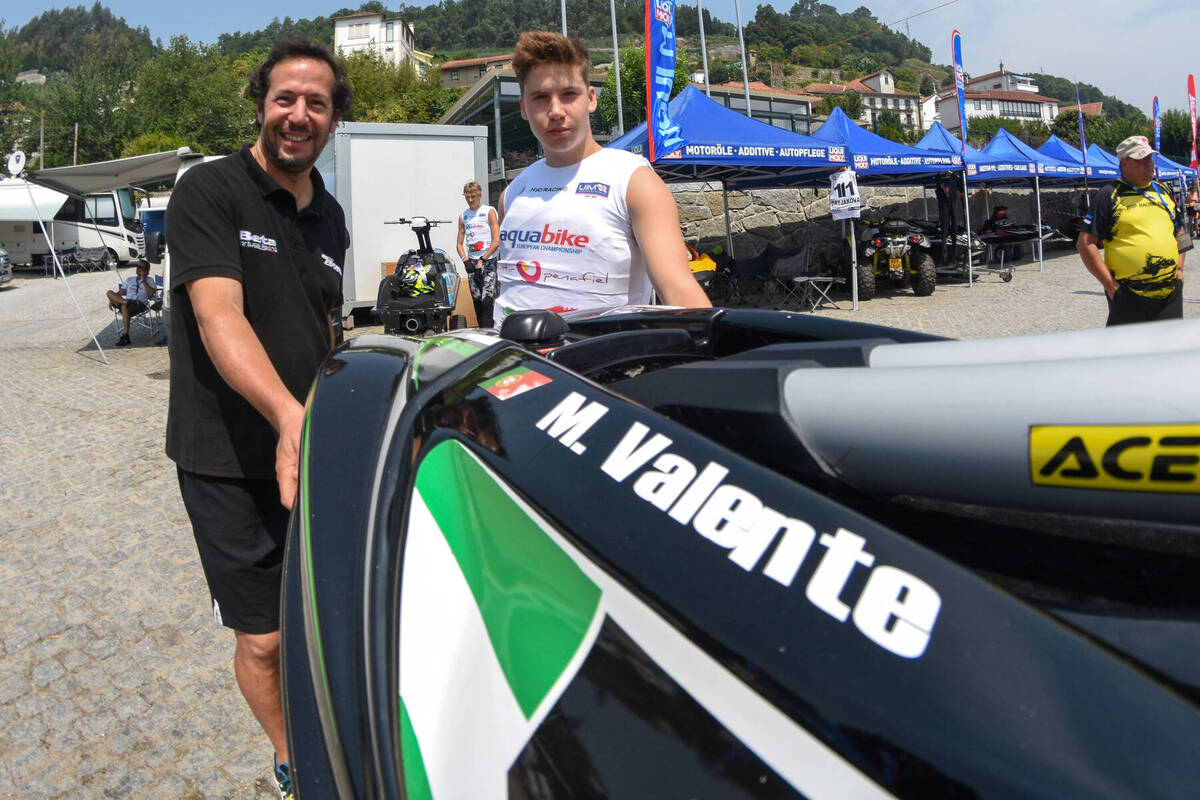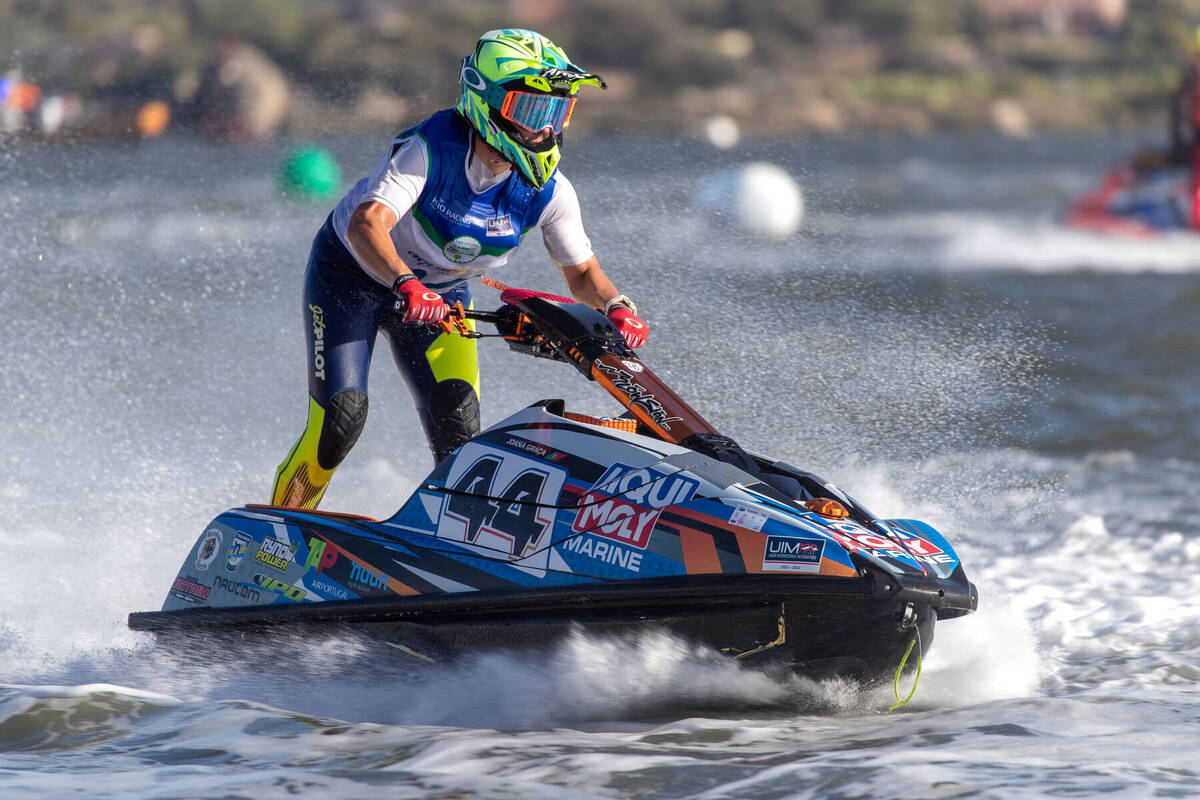 14 December 2022
SPANISH AND PORTUGUESE RIDERS GIVE IBERIAN PENINSULA A SUCCESSFUL AQUABIKE RACING SEASON
Wednesday, December 14: The Iberian Peninsula has become a successful breeding ground for aquabikers in the past and the 2022 season was no exception, with racers from Spain and Portugal battling for outright honours across the World and European Championship classes.
The first two Motos in the UIM-ABP Aquabike World Championship were held on the Spanish island of Ibiza and Gran Canarian Alejandro Molina Miranda scored points in both his home races on his way to fifth in the final Runabout GP1 championship standings. Portugal's Lino Araújo finished seventh and Miranda's fellow Spaniard Ruben Jimenez Riquelme was 14th.
Portugal's Joana Graca took a break from her career as a cabin crew member to finish 11th in Ski Ladies GP1, while 23-year-old Azorean Gonçalo Oliveira Rodrigues achieved three maximum scores on his way to the Ski Division GP2 title. Porto-based Matteo Valente was ninth.
Rodrigues was pipped by a single point to the Ski Division GP3 championship by Mattias Reinaas. Fellow Portuguese racers, Martim Marques and Manuel Leite, finished fifth and 11th, while Marbella-based Harley Ritchie competed with a Spanish licence and finished 12th. Marques and Martim Brito also scored points in Ski Junior GP3.3.
Riquelme and fellow Spaniard Ismael Rojas Garcia were evenly matched and classified in third and fourth in Runabout GP2. In Runabout GP4, Spanish racers Adrian Albuera Cobos, Joan Sevil, Alejandro Prats Palau, Toni Vingut and Juan Carlos Martin Palau all scored points, with 24-year-old Malaga-based haulier Cobos leading the way in fourth overall.
While Riquelme, Araújo (third overall) and Juan Aloguin competed in the European Continental Championship's Runabout GP1 category, Joana Graca took part in both the Ski Division GP1 and Ski Ladies categories. Riquelme and Portugal's Adrian Herias Fernandez and Fabio Costa also scored points in Runabout GP2.
Valente, 17, missed out on the Ski Division GP2 title to Reinass and Rodrigues came home in fourth place after claiming three maximum points-scoring victories on the three Motos held in his native Portugal. Reinass also pipped the Portuguese duo of Diogo Barbosa and Luisa Beja to Ski Division GP3 glory in a series of 10 European Motos where André Ferreira Barbosa, Manuel Leite, Rodrigues and Marques also scored points for Portugal.
Alejandro Prats Palau was the highest-placed of four Spanish racers in Runabout GP4. He finished fourth, while Cobos, Juan Carlos Martin Palau and Cristina Garcia Lazarraga also scored points.
Fifteen-year-old Marques, Leite, who is also 15, and Brito finished the season in third, fourth and fifth places in Ski Junior GP3.3. Aloguin, meanwhile, flew the Spanish flag in the Runabout Veterans GP1 section.