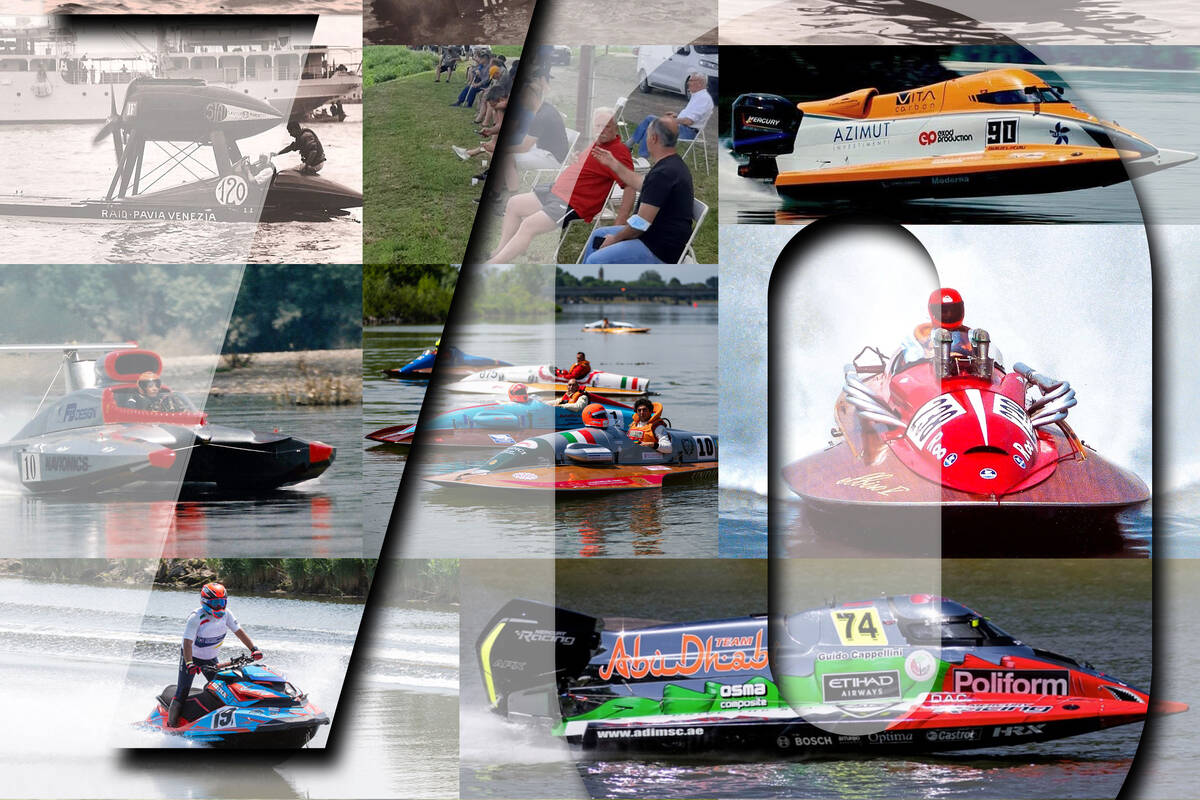 09 March 2023
AQUABIKERS SET TO TAKE PART IN JUNE'S RAID MOTONAUTICO INTERNAZIONALE PAVIA-VENEZIA
Thursday, March 9: With the opening round of the 2023 UIM-ABP Aquabike World Championship, the Regione Sardegna Grand Prix of Italy, still over three months away, Aquabike Promotion (ABP) has been working with Italian officials to support the 70th Raid Motonautico Internazionale Pavia-Venezia and the Prologo Venezia-Montecarlo 2023 (1000km of Italy). The two rounds of the European Jet-Raid Championship will take place on June 4th and July 19th-23rd, respectively.
Raid Motonautico Internazionale Pavia-Venezia is one of the most famous powerboat races in the world and took place for the first time in 1929 when Italian Ettore Negri claimed victory after more than 11 hours of racing. Progression happened rapidly in the sport and it only took seven years for the record to drop to just one minute over five hours.
Known as the 'Paris-Dakar of the Rivers', the race has a reputation for spectacular high-speed on-water action through some of the most spectacular terrain in northern Italy and is open to numerous types of race boats, in addition to aquabikes and jet ski boats.
In 2023, race officials are expecting a staggering 164 entries with 55 foreign drivers taking part from 14 nations. Competitors preparing for the UIM-ABP Aquabike World and European Continental Championships are eligible to compete.
The event is being organised by the Pavia Powerboating Association in collaboration with the Venice Powerboating Association and under the auspices of the Italian Powerboating Federation (FIM).
The Teo Rossi di Montelera Cup is awarded to the competitor who reaches the highest average speed in the 55km stretch between Revere and Pontelagoscuro. An annual trophy is awarded in memory of Count Teo Rossi di Montelara who competed in several editions of the esteemed race. The original is stored in Pavia and annual winners are engraved on its base.
Administration and technical checks will take place in Pavia on June 2nd-3rd. There will be a drivers' briefing at 18.00hrs on Saturday and the first racers will leave the start in Pavia – a city on the Ticino River close to its confluence with the mighty Po - at 07.00hrs on Sunday, June 4th.
The first 97km timed section runs from Pavia to Isola Serafini (glacial island in the Po), skirts the city of Piacanza, and precedes a second timed stint of 78km that runs between Isola Serafini and Boretto Po via the city of Cremona.
Refuelling will be permitted in a neutralisation zone in Boretto Po before a third timed stage of 189km takes racers on to Voltagrimana. A shorter transfer section of 20km runs on to Brondolo-Chioggia and the final 29km transfer heads to the finish in Venice.